3 Best VPNs for Hungary for Streaming and Security

Last Updated by Valentine Milner on January 11, 2020

Take advantage of a VPN while visiting Hungary to bypass restrictions and improve your security at the same time.
As you prepare for your trip to Europe, you'll require a couple of key things. Among them should be a reliable VPN. Hungary is a pretty open country, but there might be occasions where you won't be able to access the same content in your own country. There are also some restrictions placed upon content by the government.
Using an active VPN service provider is a fantastic way of accessing all types of online content in Hungary with complete privacy and ease.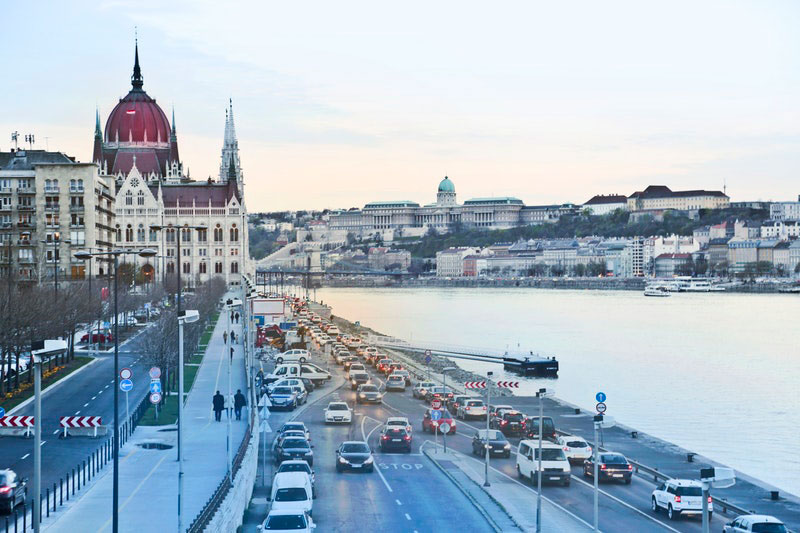 Below are our top 3 VPN software selections.
Each VPN has passed our performance tests
, and we're sure they'll give you just what you're looking for. Why not try one out to see for yourself!
Our Top 3 VPNs for Streaming and Downloading Online Content in Hungary in 2020
Fast connection speeds
Connect up to 10 devices
24/7 customer support
More than 1,000 servers
IPVanish VPN is a renowned and reliable name in the world of VPN service providers. Over the past couple of years, this VPN has been improving its services. IPVanish has a fantastic app with more than 1,000 servers spread across the world in over 60 countries. Furthermore, IPVanish services all its customers with the most encrypted and secure internet connections in Hungary.
Apart from Hungary, IPVanish has servers in South Korea, Hong Kong, Dubai, and many others. With these servers in other locations, you'll enjoy high-speed connections from any location in the world. When it comes to speed, you should know the variables that can affect your internet speeds. Internet quality, how far the servers are, and other crucial factors that IPVanish can't control can all affect your internet speeds.
What IPVanish can control is the degree of available servers. A majority of countries come with several servers, exclusively meant for this remarkable VPN. This makes IPVanish one of the fastest services available today. IPVanish also allows P2P download of torrents and supports clients like Vuze, Deluge, and uTorrent.
After conducting extensive tests from Europe with the help of different protocols and servers, we were able to see some positive results. The UK and Australian servers both using OpenVPN gave us the best performance which is not surprising considering their proximity to Hungary. We also discovered that servers in South Africa and Brazil were more potent as compared to Austria's OpenVPN servers.
When it comes to security, IPVanish has 'got you covered'. This VPN has IP and DNS leak protection systems and supports four significant protocols including PPTP, L2TP, OpenVPN, and IKEv2. With such impressive privacy protection features, you can feel at ease knowing that your connections are accurate, trustworthy and 100% safe. IPVanish provides users with a 7-day money-back guarantee,
Excellent P2P network
30-day money-back guarantee
24/7 live chat tech support
Zero no logs policy
CyberGhost VPN is a German company with its current location now situated in Romania. With CyberGhost, you'll enjoy great VPN services as you stream or download TV shows or music videos with minimum fuss and effort.
CyberGhost supports two types of proxies, SOCKS5, and HTTP. There is also a rich list of servers with over 2,852 across 60 countries. We tested several of the company's servers in Europe, and the speeds were acceptable.
CyberGhost doesn't joke around with its encryption protocols, either. They provide an OpenVPN 256-bit AES security protocol tool for its paid for version. Other protocols that you'll find include PPTP and L2TP/IPSec. We prefer that you stick to its OpenVPN as it is the safest feature.
To wrap things up, you'll also be pleased to know that CyberGhost has trustworthy IP leak and DNS leak protection systems with a robust automatic kill switch to keep your internet activities utterly secure while online in Hungary. CyberGhost also offers a 7-day trial as well as a 30-day money-back guarantee.
Servers in more than 190 countries
30-day money-back guarantee
Superior security and encryption
Great speeds
Before we review this remarkable VPN, please don't feel offended by its vulgar name. HMA VPN is a legitimate UK-based company which uses a donkey mascot, so don't let this minor wordplay worry you. Instead, remember that this is one of the best VPN services we have in the world today. You're welcome to try its free web proxy, an IP, Port premium and anonymous e-mail services.
HMA also has VPN browser extensions for both Mozilla and Chrome. This VPN does all this while maintaining good prices and decent speeds. HMA has servers that can connect to more than 190 countries including Hungary. This is arguably the most significant number of servers seen in the world today, and the numbers are climbing every year.
HMA has a fantastic technical background which supports all streaming and downloading needs. When it comes to speed, HMA has reasonably good speeds too.
The most unique aspect of this VPN is that you can only establish your connection through OpenVPN and PPTP security encryption protocols. In our tests, we found out that for specific operating devices and operating systems, only particular types of encryptions are available. So in total, there are three basic types of encryptions: L2TP, PPTP, and OpenVPN.
HMA offers a 30-day money-back guarantee. If you aren't sure if this VPN will work for you, try them out first absolutely free.
Tips and Frequently Asked Questions
Which Streaming Services Are Available in Hungary?
The availability of streaming favorites in Hungary varies. Spotify is actively present, while Netflix is still a bit slow on opening up its full content library to this country. In our tests, only HMA was able to access Netflix content. Also, just like any country outside the UK, streaming sites like Amazon Prime and BBC iPlayer are not available.
So, Which is the Best VPN for Hungary?
HMA VPN, CyberGhost VPN, and IPVanish VPN use different languages to communicate with their clients. Some of those languages include English, Norwegian, Swedish and of course Hungarian. This is important as it helps you to understand the features used by each VPN. All you have to do is pick the language that you're most comfortable with.
In terms of which one is the best, we feel IPVanish gives you better internet connectivity with fast servers, especially in Europe. However, our other two choices also deliver well-rounded services.
Improve Your Online Access With The Help Of A VPN
Hungary is ranked 65th in the list of censored countries and enjoys a reputation of being a partially internet free country. The Hungarian government can censor violence, sexual, and political content – which isn't always a bad thing. To access this content, use one of the VPNs we've listed above.
Take advantage of a VPN while visiting Hungary to bypass restrictions and improve your security at the same time. They are fast, easy to use and easy to install.
With most of them offering a money-back guarantee or a free trial, why not try them out for yourself and see what we're talking about.