How to Watch Star Trek: Discovery Online from Anywhere
Last Updated by John Bennet on June 22, 2022
Sign up to a premium VPN service so that you can watch Star Trek: Discovery from anywhere in the world.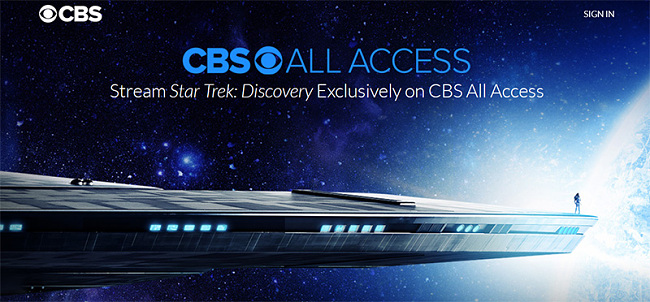 When the
second season of Star Trek: Discovery
aired on January 17
th
, viewers found themselves scrambling to catch up on the first season.
Although CBS All Access provides all the episodes, it's a subscription-based service only available in the United States. If you don't have CBS All Access or you don't live in the United States, there's another way to watch Star Trek online.
The solution is to simply sign up with a premium VPN service to gain access to all the Star Trek: Discovery episodes from Netflix UK. Read on to find out more.
Watch Star Trek: Discovery From Anywhere With a VPN
If you try to watch Star Trek or any other CBS TV series from outside the United States, you'll quickly come up against an error message on CBS All Access that tells you the content is not available in your region. The only way to get around this is to spoof your location.
Unblock Star Trek: Discovery quickly by using a premium VPN provider. Here's what steps to take:
Sign up with one of the VPN providers listed below. Make sure they have servers in the United States and the UK.
Download and install the app onto your device.
Connect to a US-based server for CBS All Access or a UK-based server for Netflix.
Begin streaming Star Trek: Discovery.

Other Benefits of Using a VPN
VPNs work for more than just unblocking CBS All Access and Netflix UK. It creates a private network for secure data transmission.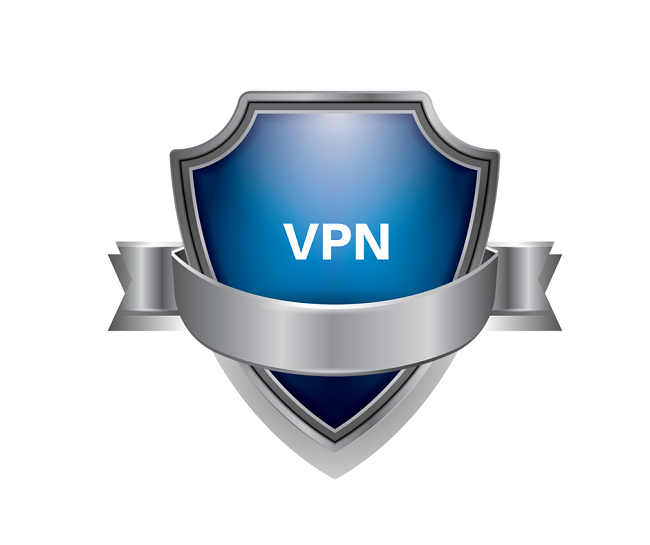 It also
encrypts everything you do
to offer complete protection online. No matter what you plan to do online, you will remain secure and anonymous at all times.
Take a look at the top benefits of using a VPN:
Hides all your browsing activity from snoopers, your ISP, and the government.
Securely torrent and file share.
Workaround
Remain safe from hackers.
Securely use free Wi-Fi hotspots.
Save money on products by shopping overseas.
Gain access to geo-blocked content such as Hulu, BBC iPlayer, and Netflix.
The best VPNs to use to watch Star Trek: Discovery from anywhere.
Super fast speeds
2,000+ servers in 148 locations, spanning 94 countries
Servers in the US and UK
ExpressVPN tops our list time and time again. They have some of the fastest servers out of all the providers.
Use their worldwide locations to gain access to CBS All Access, Netflix UK, or other geo-blocked sites. You'll also have access to the Netflix libraries in Canada, France, and Japan.
As you stream, you'll also have the protection and security you need online. ExpressVPN uses the top security protocols and provides superior encryption practices. With their no logs policy, you are ensured freedom from snoopers and cybercriminals. They even offer an automatic kill switch.
See what their service is made of during their 30-day money-back guarantee period.
Servers in the UK and US
5,084 servers in 62 countries
6 simultaneous device connections
NordVPN regularly ends up on our list right behind ExpressVPN. That's because they also provide fast speeds and an exceptional service.
Gain access to Netflix UK, CBS All Access, and plenty of other geo-restricted sites. You'll even be able to get onto the US, Canada, France, Japan, and Brazil Netflix libraries.
With its extraordinary high-end security measures, you'll have the protection you need to do anything online. They offer more than 5,000 servers across the globe, so spoofing your location is never an issue. Connect up to six devices simultaneously and allow the whole family online at the same time.
They also offer customers a 30-day money-back guarantee.
3,097 servers globally
Unlimited bandwidth
7-day free trial
CyberGhost VPN might be at the bottom of the list, but it's also a leader in the VPN industry. Their service grants access to CBS All Access and the Netflix UK library.
Use it to watch Netflix from around the world including the US, French, and German libraries. With their superior speeds and servers dedicated to streaming, you won't experience buffering during a critical part of the show.
They don't keep logs on their users and stand by their encryption practices. You can utilize the service from most devices with their easy to use apps. Try them out with a 45-day money-back guarantee.
Using a Free VPN for CBS All Access
We don't often recommend using a free VPN, whether it's for getting onto CBS All Access or checking your e-mail. First of all, most of the free VPNs can't get around geo-restrictions set up by streaming services.
Then, they impose data caps and bandwidth limits. With these in place, it's impossible to stream anyway. Aside from that, you only have access to a handful of server locations and they become bogged down with all the traffic.
Finally, think about how the companies make their money. You know they aren't doing it for free. Since you aren't paying them, you need to assume someone is. They regularly sell user data, inject third-party ads, and infect client devices with malware.
Isn't your security worth a few bucks each month?
Other Shows Exclusive to CBS All Access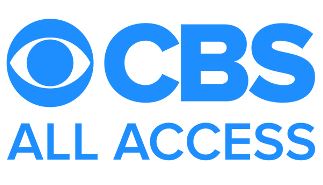 Once you gain access to Star Trek: Discovery, there are
other shows
you'll inevitably want to check out as well.
The Good Fight – Catch up with this spin-off from the network's hit show The Good Wife.
No Activity – This comedy is based on the Australia series set in the world of drug cartels and cops. Will Ferrell is one of the executive producers.
One Dollar – Get caught up in this post-recession mystery taking place in a small town.
Strange Angel – historical period drama television series about the birth of rocketry.
Tell Me a Story – fairy tales take on a new meaning in New York with this tale of love, greed, and revenge.
The Twilight Zone – new series starting in 2019.
Final Thought
With all that's on offer on CBS All Access, you don't want to miss out. Gain access to Star Trek: Discovery through the CBS site or Netflix UK.
A VPN will not only allow you to access geo-restricted content, but will protect you, spoof your location, and offer all the security you need online.
Invest in your protection today.