How to Stream ČT Sport for FREE Outside the Czech Republic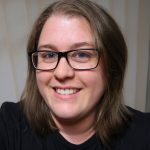 Last Updated by Thalia Oosthuizen on May 02, 2019
ČT Sport is a must-watch channel for anyone who loves Czech sport. This channel is known for its widespread, excellent coverage of ice hockey, athletics, and football, as well as many other major sporting events including the Olympic Games, making it one of the most well-loved, popular television channels in the Czech Republic.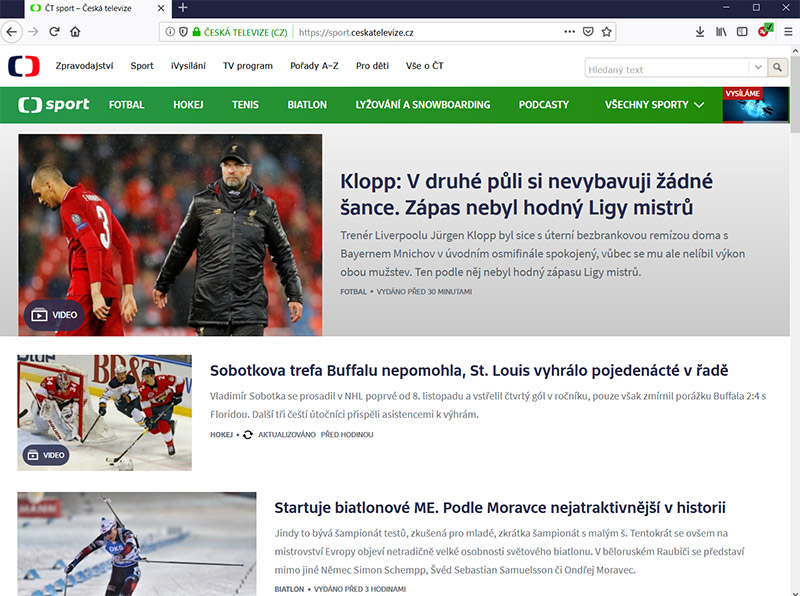 Despite several name changes since its inception in 2006, the channel has consistently hosted
high quality sports content
over the last 12 years and is valued by an institution of Czech sports fans.
Unfortunately, if you happen to be an expat or traveller outside the Czech Republic you'll be out of luck. Česká televise, the owner of ČT Sport has a limited copyright on the content, restricting it to those in the Czech Republic and blocking it to anyone trying to access their content internationally.
No need to worry – we have found a way that you can easily get your sports fix on ČT Sport from anywhere in the world. Keep reading to find out how.
Stream ČT Sport for Free outside the Czech Republic
After first selecting a VPN (see our list below), there are just a few steps you need to follow to be watching your favorite team in just minutes;
Connect your VPN to a Czech Republic-based server
Visit the ČT Sport's livestream
Use the Google Chrome translation extension to translate the page
Select the sport you want to watch
Enjoy unlimited coverage

Bear in mind, ČT Sport not only broadcasts live content, but also has a large archive of shows and matches you may have missed so you can catch up in your own time for free!
It is important to note that the licensing rights of the Česká televize's live platform may mean that there are certain shows you can't watch, with or without a VPN. This unfortunately has nothing to do with the VPN you choose as some programs are not available because of exclusive copyright and licenses.
Why Can't I Stream ČT Sport outside the Czech Republic?
Considering you're able to access most kids and news channels internationally without an issue, it may come as a surprise that you're unable to watch ČT Sport and ČT 1 in the same way.Some shows, such as ČT 2, cannot be viewed online at all.
The limited copyright of the shows mean that the channel is legally required to restrict access to those outside their licensing area, where other channels have purchased exclusive rights, so if you try to access content outside the Czech Republic, you'll get an error message stating that the content is not available in your region.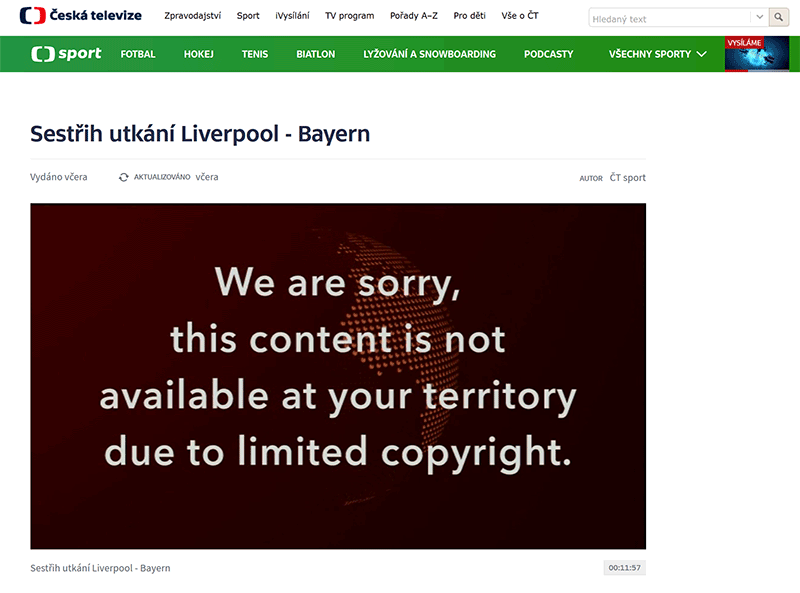 Fortunately,
the use of a VPN will easily allow you to bypass the geo-blocks
and get around any restrictions imposed by ČT Sport and other streaming sites.
How will using a VPN Help Me?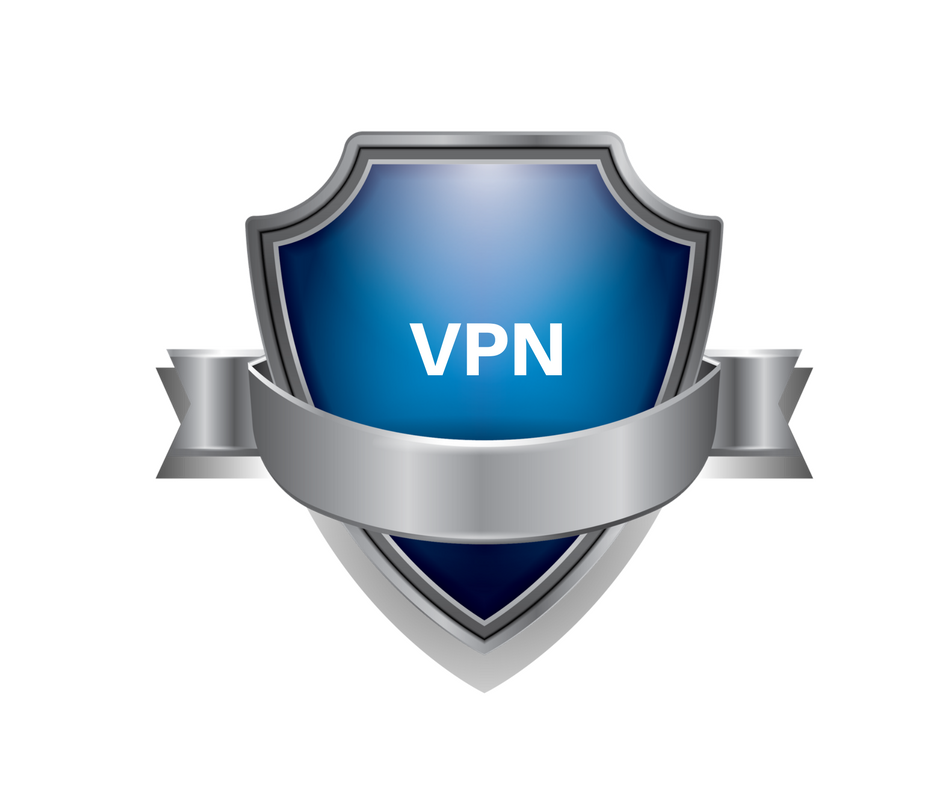 VPN
stands for
Virtual Private Network
, and it allows you to
securely
log in to a server in another location and access the internet through there, making it look like your device is in that location to any website or service you visit.
It has a variety of purposes, one of which is to help you bypass geo-blocks and restrictions by switching your IP address for one in the country you need access to. If you choose a server in the Czech Republic, you'll sail past any geographical blocks and restrictions, giving you access to ČT Sport from just about any country worldwide.
But VPN's have a lot more to offer than simply watching sports and other blocked content, such as strong encryption, DNS leak protection, security, privacy, and anonymity.
Best VPNs to Stream ČT Sport for FREE Outside the Czech Republic
Using a great VPN provides you with a higher level of privacy, security, and unrestricted access to online content. A good VPN is also generally quite easy to download and install.
You don't need to worry about how to set up or use the app as it should all be straightforward and simple. We took all this into account and have compiled a list of the best VPNs to use for ČT Sport, as well as general internet browsing below;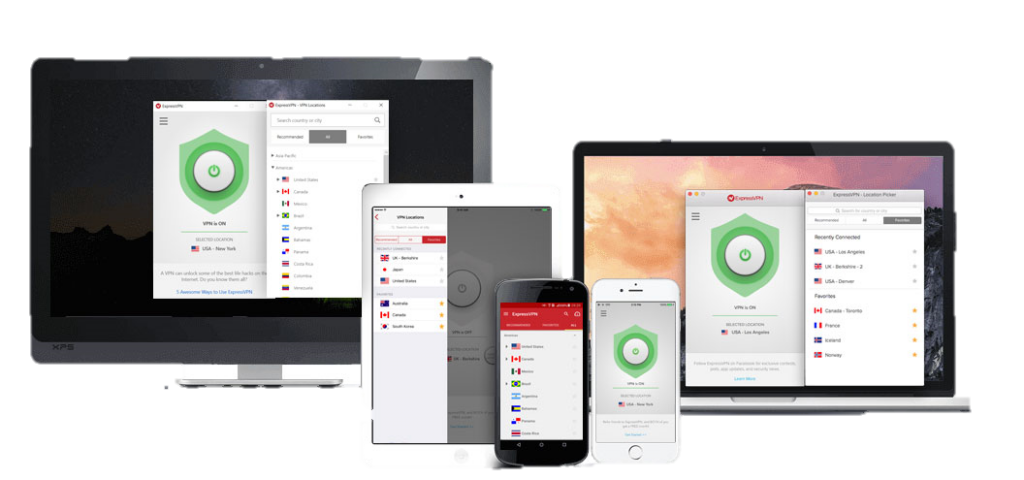 ExpressVPN is often considered to be the world's best VPN and it offers users a 30-day money-back guarantee, so you can try it out risk free for a month.
ExpressVPN has all the security features that you could want or need, including a strict zero logs policy, a clear, well laid out privacy policy, and robust encryption standards. It has over 2000 servers in 148 locations, and has high speed connections.
ExpressVPN offers unlimited bandwidth that will not be throttled, and you can stream without any buffering as long as you have a strong connection. It can be used on most devices and it also has excellent 24/7 customer support.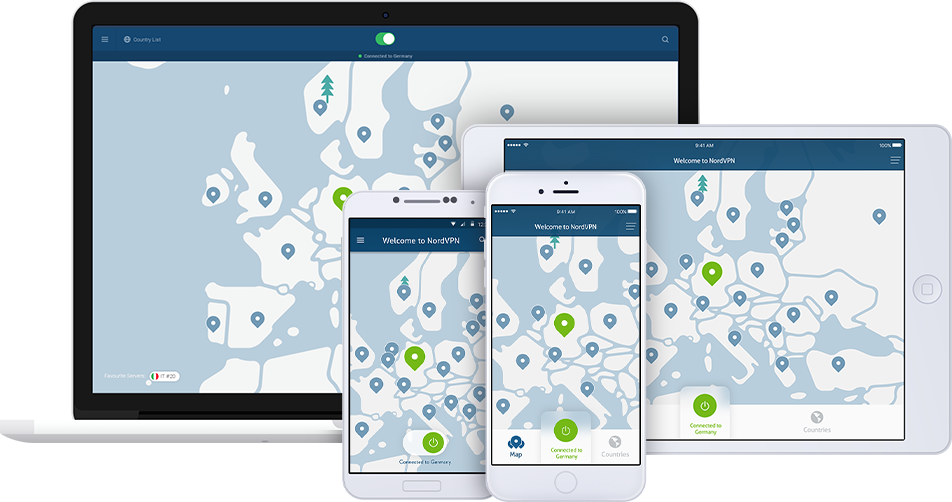 If there are several users in your home who will want to watch ČT Sport or any other shows at the same time, NordVPN should be at the top of your list.
You can use it on up to 6 devices simultaneously, which is great if you're sharing ČT Sport access with family and friends. NordVPN has a number of additional security features, including robust encryption standards and stringent privacy features.
It also offers over 5,000 fast servers located in more than 60 countries, including 28 servers in the Czech Republic, which means you canstream ČT Sport without any buffering or lagging.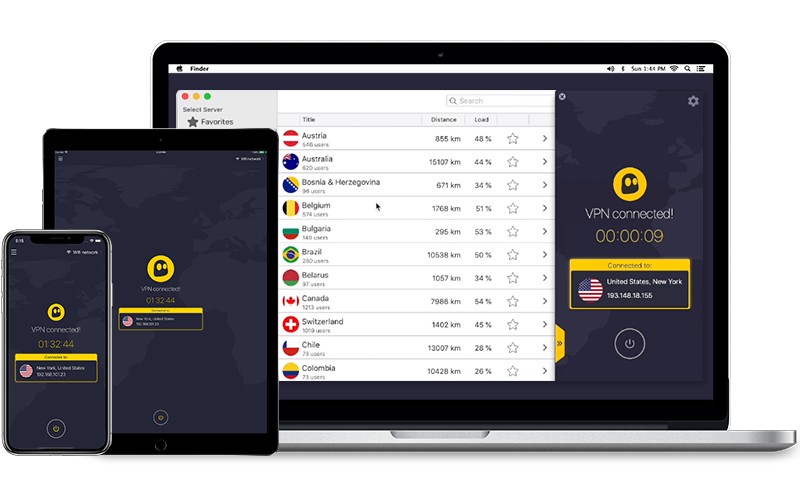 CyberGhost VPN is perfect for accessing content in the Czech Republic as it has 50 servers located in the country and more than 3,000 servers worldwide.
This immense number will provide you with incredibly fast download speeds which is what you'll need if you're wanting to stream any video content. CyberGhost has a zero-logs policy, which along with an automation kill switch, DNS/IP leak protection, and 256-bit AES encryption, will ensure your security and privacy.
With CyberGhost you can connect up to 7 devices at one time and they have dedicated apps for most platforms including Mac, Windows, iOS, Android, and Linux. You can take advantage of their 45-day money-back guarantee as well and test out their services before you commit to the purchase.
Should You Use a Free VPN?
The simplest way to watch ČT Sport using the official, free Česká televise live stream is by using a VPN. You will need to select a VPN and sign up for an account, and also make sure that the service matches your budget.
Although there are a wide variety of free VPNs out there that can do the job decently, we do not recommend them as your online safety cannot be guaranteed. Plus, you may find that you get ads, pop ups, and reduced transfer speeds when using them.
There are a number of top VPN providers that offer excellent services at a competitive rate and guarantee you a private, secure, and unrestricted online experience. A good VPN will allow you to stream ČT Sport outside the Czech Republic with minimal hassle and lag.
Plus, if you only want to watch a few sports matches within a month, you can sign up for one of the top two VPN options on our list – ExpressVPN and NordVPN – then get your money back before the guarantee expires.
Final Thoughts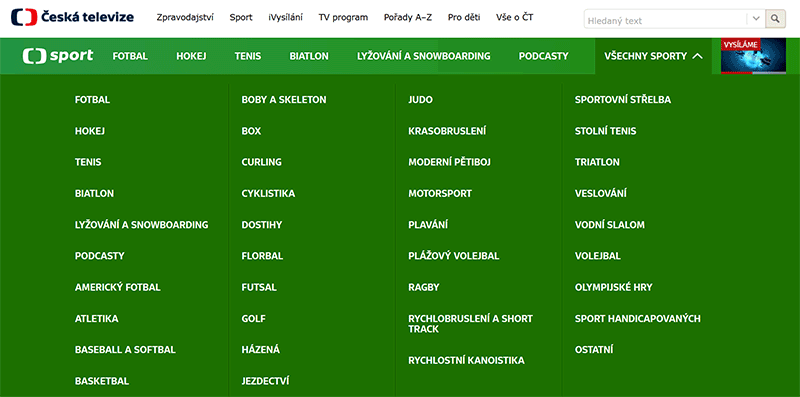 If you are an avid
Czech sports fan
travelling or living internationally, suffering from withdrawals, a
quality VPN service
will let you catch every thrilling minute of your favourite match from anywhere in the world simply by selecting a service and following the steps outlined above.
While there are free VPN options, we do not recommend them, as they tend to cause more harm than good. The use of a top VPN guarantees you the best privacy features as well as safety, security, and anonymity for a very low price.