How to Watch Canale 5 outside Italy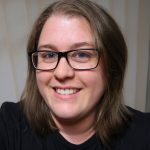 Last Updated by Thalia Oosthuizen on May 03, 2019
Sign up to a VPN service to bypass geo-restrictions and improve your security at the same time.
In 1980, Canale 5 made a huge historical step by becoming Italy's first privately owned television network. Today, it boasts a huge, loyal audience which has made it the most viewed TV channel in Italy, claiming over 16% of the total audience share.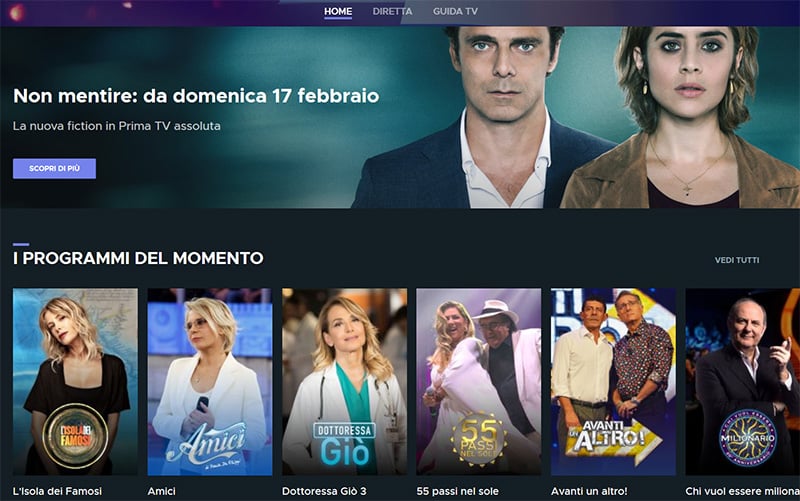 You'll find a
wide variety of content available on Canale 5
, from talk shows and documentaries to drama, soap operas, and reality TV shows. There really is a show for
everyone to enjoy
.
So it should come as no surprise that Canale 5 is popular with locals as well as travelers and expats worldwide. But it isn't easy to gain access to Canale 5 outside Italy.
Taking advantage of a VPN is the only way you can access your favorite shows outside of Italy's borders. Read on to find out more.
Why Can I Not Watch Canale 5 outside Italy?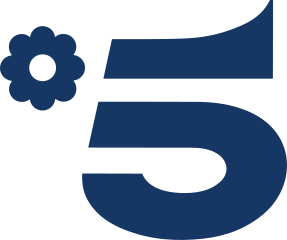 If you are living, working, or traveling outside Italy and have tried to load Canale 5's live stream, you will have received the "
This video is not available for your country
" error message, as all other countries are
geo-blocked
from the stream.
Although it is completely free to watch Canale 5's stream, it is only available to those living in the country. So, if you are a traveler or expat outside of Italy, your access is blocked or restricted. But there is a way you can watch Canale 5 outside Italy: a VPN service.
How Can I Watch Canale 5 outside Italy?
The first step is to select a reliable, capable VPN service – see our recommendations below. Once you have a VPN, there are a few options available to you.
Watch on Canale 5 Online Live Stream
Connect your VPN to an Italy-based server
Visit the Mediaset Canale 5 site
Translate the page using Google Chrome translator (or an add on)
Sign in or create an account
Search for the content you want and enjoy
This option is the easiest way to watch Canale 5 outside Italy, as you simply need to open the Canale 5's online live stream. Do not forget to first connect your VPN and switch your IP address for one in Italy before you access the site.

You can view content
without creating an account
, but unregistered users can
only watch for 3 minutes
at a time. You are able to refresh the page to reset the site's timer, but as you can imagine, this is a bit irritating.
You only need an email address and password to create an account and it is completely free.
Watch on Video Mediaset Kodi plugin:
Connect your VPN to an Italy-based server
Enable your player to install the add-on from an unknown source: From the home screen – settings – system settings – expert – add-ons – unknown sources – enable
Download Video Mediaset's plugin then return to your home screen – add-ons – add-on browser – install from zip file
Install the Mediaset plugin (you will be notified that it has been successfully installed). You will then be able to find the plugin by going from the home screen – add-ons – video add-ons
Open the plugin and choose Canale Live
While this method is more complicated than the first option, it is still pretty simple to watch Canale 5 using your Kodi device. It is important to remember that your VPN must be enabled before you install the plugins or add-ons as they may be blocked otherwise.
Choosing a VPN with a no logs policy and robust encryption are a must – all of the options on our list deliver just that and will work perfectly.
How Does A VPN Help Me Watch Canale 5 Abroad?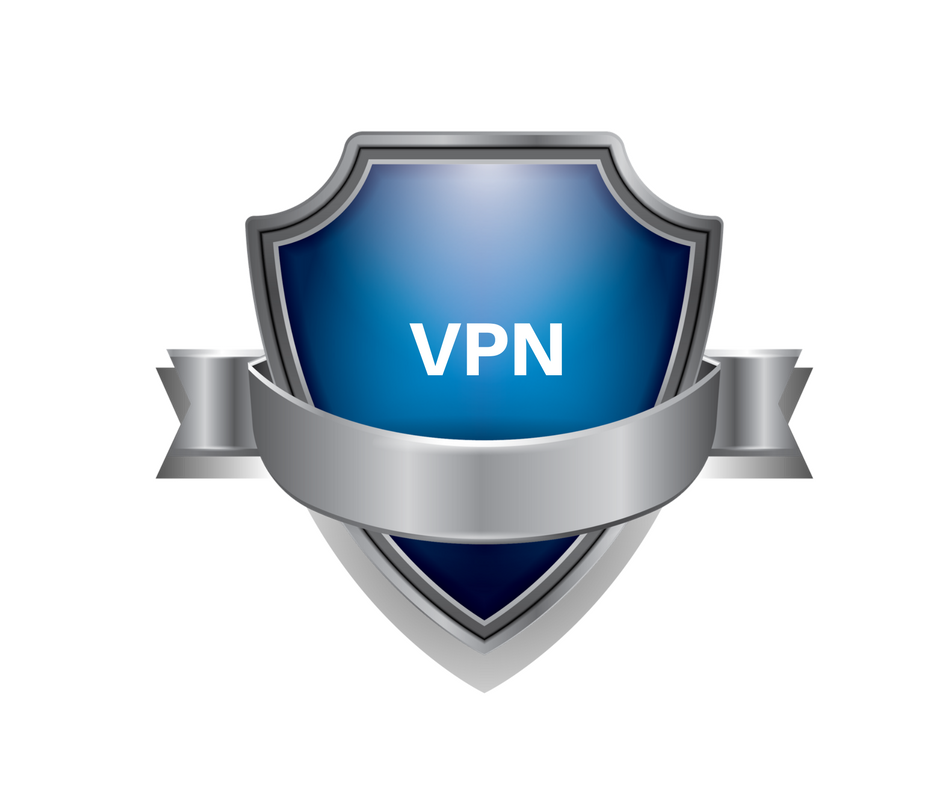 If you have
never used a Virtual Private Network
, or VPN before, there is no need to panic – they are
very easy to use
. A VPN is a way to bypass any geo-blocks and restrictions you may have by changing your IP address to make it look like you are in a different country.
You can choose a server in another country, like Italy, to eliminate geographical restrictions that limit and prevent you from watching any location-specific content. In selecting an Italian server as your IP address location, it makes your device appear to be in the country.
A VPN helps you to bypass geo-blocks and restrictions, but it also offers you much more than that. You will receive full anonymity and digital privacy while surfing the web.
The top VPNs highlighted on our list below ensure that your security and privacy is never compromised, allowing you to browse and stream content safely and anonymously at all times.
4 Best VPNs to Watch Canale 5 outside Italy
When choosing a VPN provider, you need to ensure that it has the capabilities and features needed to meet your expectations.
For online TV streaming, you will need a VPN that has fast connection speeds, unlimited bandwidth allocation, a strict zero logs policy, and a selection of servers located in Italy that will allow you to watch Canale 5 outside of the borders.
Wide variety of servers
Free 7-day trial
Connect 5 devices at the same time
A few years ago, CyberGhost VPN was stumped by the geo-blocks and restrictions used by most streaming sites. But after a major system overhaul, this VPN has quickly become very popular for being one of the top VPN choices. Today, it is one of the most capable, fully-featured, robust VPNs to use for streaming online.
This VPN has a large selection of servers located around the world, including Italy. It also has an attentive live chat support team, and a strict no connection or traffic logs stored policy. Plus, you can use CyberGhost on up to 5 devices simultaneously.
Additionally, CyberGhost has custom profiles that are incredibly easy to use, allowing you to set the VPN client to unblocking mode easily and quickly. This VPN is very trustworthy and consistent for use with Canale 5. It has a 30-day money-back guarantee, and it offers a free 7-day trial so you can test it out before signing up for a subscription.
Large selection of servers worldwide
24/7 live customer support
30-day money-back guarantee
NordVPN offers all the best features that VPNs have at a very low price, keeping you safe without breaking the bank. This VPN has a long, successful history of unblocking geo-restrictions. With a large variety of servers, NordVPN is very handy at providing servers in almost any territory. In fact, this VPN has recently undergone some network improvements that have increased its server speeds.
This VPN also has many great additional advanced features, such as dedicated IP addresses which let you quickly and easily unblock various sites. However, this is not a standard feature and must be added to your subscription at an extra cost.
However, standard features do include attentive, speedy 24/7 live customer chat support, up to 6 connections at the same time, and a 30-day money-back guarantee. Additionally, the strict no logs policy is paired with robust encryption standards that make this VPN a dependable, secure, and fast option for streaming Canale 5's content.
Wide variety of servers
Responsive customer care
30-day money-back guarantee
PrivateVPN has a limited server network and is actually one of the smallest VPNs available, but that hasn't prevented it from giving users a great unblocking experience at an even better price. PrivateVPN has over 80 servers, with a few located in Italy. Although it is not a large selection, it does the trick by unblocking any restricted streaming services, including Canale 5.
With regards to anonymity and privacy, PrivateVPN does its name proud. With a mix of total control over the VPNs infrastructure and information centers, this VPN gives you secure, private sessions and a firm zero logs policy.
Unfortunately PrivateVPN doesn't offer live 24/7 customer chat, but the support team are very quick at responding to any messages that go through their contact form. This VPN has excellent features for the price you pay and it also offers a 30-day money-back guarantee. Plus, if you want a free trial, simply contact the support team with your request.
Fast connection speeds
30-day money-back guarantee
24/7 customer care
ExpressVPN has everything needed to access Canale 5 from almost anywhere in the world – high speed servers located in Italy, attentive customer service, and excellent privacy features that keep your data and identity anonymous, private, and secure.
This VPN supports both TCP and UDP OpenVPN protocol, has a strict zero logs policy and is one of the most secure and reliable VPNs on the market. Its speeds have also been tested and it is rated the fastest VPN currently available, making it excellent for streaming Canale 5 without any buffering or lagging.
ExpressVPN can bypass all of the high-tech detection tools that block VPN-associated servers like most streaming services have. But if the server you're connected to suddenly stops working with Canale 5, there's no need to worry. ExpressVPN has 24/7 live customer support chat that will connect you to a new server in less than a minute, allowing you to get back to enjoying your favorite Italian content.
With its large variety of servers and fast connection speeds, you are promised that this British Virgin Islands-based VPN is one of the best options to watch Canale 5 outside Italy. Plus, it has a 30-day money-back guarantee.
Final Thought
While it may take a bit of extra effort and some tinkering in order to watch Canale 5 outside Italy, the final result is well worth the hassle. No matter whether you use a browser or Kodi, you'll enjoy Canale 5 from anywhere in the world with the use of a VPN.
Any of the options from our list above are excellent choices to use with streaming services like Canale 5, plus they give you privacy, anonymity, security, and protection as well.