4 Reasons you Need a VPN if you Have Time Warner Cable
Last Updated by John Bennet on June 22, 2022
Time Warner is an ISP which is part of the second largest telecommunications company in the United States. The company often regulates the Internet quality received by their customers.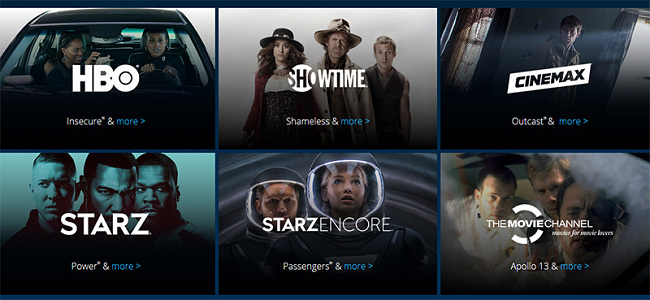 We're going to take a closer look at why a
VPN is critical for Time Warner Cable customers
and which ones are the best.

There are several reasons you'll want to consider using a VPN with Time Warner Cable connections.
1

Time Warner Doesn't Allow Torrenting

Time Warner has no trouble setting guidelines around torrenting. In fact, they will ban and cancel your service if you are found "pirating" anything. This also puts you at risk for fines and expensive legal fees.

If you bundle your services through Time Warner, this means you could also lose your Internet, cable, and e-mail address.

We get it. They've been under a lot of pressure from the Motion Picture Association of America to enforce copyright laws. Either way, you still have the right to privacy.

Whether you want to torrent or you aren't sure if your activity online is acceptable, you'll need a VPN to hide this from your ISP.
2

Time Warner May Throttle Your Speed

Throttling simply means that the ISP slows down the Internet speed on purpose. This causes your movies to stream in a lower quality, downloads begin to take longer, and the games become harder to play.

Time Warner is known for throttling data on certain sites. For example, Netflix requires a large amount of data, especially if you stream in HD or UHD. It's common for TWC to throttle that connection and reduce your bandwidth any time you access Netflix.

To bypass these restrictions, you'll want to use a VPN.
3

Watch Your Shows from Anywhere

If you plan to travel out of the country, you'll have trouble accessing your cable subscription shows. With a VPN, it's simple to log into an American server and access your TWC account. This gives you access to all the television you thought you would miss while you are away.
4

Privacy

Above all, you have the right to privacy. What you do online is your business, no matter what the government and ISPs tell you.

Unfortunately, Time Warner Cable is watching your every move. They keep records of what you are doing and happily turn it over to the authorities if need be.

Is that truly how you wish to live? With someone standing behind your back making notes of everything, you do in the privacy of your own home? We didn't think so!

That's why we've picked out three VPNs that will free you from this bondage.
1
ExpressVPN – Best VPN for Speed
ExpressVPN
always tops the charts at WizCase, mainly because of their
fast speeds
. This provider also offers an
extensive selection of servers
, with over 2,000 in more than 90 countries right now. They are based out of the British Virgin Islands and
won't log any information
about you.
They are also known for their fantastic customer support. Access help 24/7 through e-mails or live chat. They only have support for up to five simultaneous connections, but it's possible to install ExpressVPN on your router for network-wide protection.
With 256-bit AES encryption and numerous VPN protocols, you'll have the protection you need to access whatever you wish. They even feature a unique split tunneling feature that permits you to use the VPN on some content, but not others. Try them out with a 30-day money-back guarantee.
2
NordVPN – Largest Server Network
If a variety of locations are important to you, then
NordVPN
is the winner. They currently have
more than 5,000 servers in over 60 countries
. They also utilize a
military-grade encryption protocol
and don't log their users' information.
They have some advanced features worth noting. Some of these include double VPN protection, an automatic kill switch, and CyberSec malware protection.
With NordVPN, you have access to the same superior customer service, but you can use the program on up to six devices at once. Again, they offer a 30-day money-back guarantee, perfect for giving it a try.
Don't underestimate the power of the ghost. With
CyberGhost VPN
you gain access to
over 3,000 server options
. That's plenty of choices when looking to stream content from another country. They also provide the protection you need to torrent without your ISP finding out.
They even feature a connection to seven devices at once, an automatic kill switch, IP leak protection, plus a great support team. If you aren't sure about using a VPN yet, this might be the best one to try because they offer a 45-day money-back guarantee.
Stay Away From Free VPNs
It's possible to get bombarded by all the free VPN services available. There's an old saying that says, "If you aren't buying the product, you probably are the product." It couldn't be truer than with a VPN. Free VPNs make money, one way or another.
Sometimes they mine user data, install malware, or inject advertisements. This is more dangerous than having your Internet throttled.
Don't get us wrong; some are trustworthy, but they implement bandwidth or data caps. The providers also have congested servers and a lack of selection.
Can Your ISP See a VPN?
When you use a VPN, Time Warner can't see the contents of your Internet traffic. They also don't know where it's going or coming from. They won't know any of the sites you visit; all they know is encrypted data is traveling to a server.
They might realize that the server belongs to a VPN provider, but it's perfectly legal to utilize these services in the United States. As of now, we don't know of any ISPs that throttle or block traffic because of a VPN.
Final Thoughts
If you pay your bills on time, then there's no reason for your ISP to regulate your service, but they do. The best way to get around this is to get a VPN provider.
Choose one of the three we reviewed so you remain secure and safe at all times.