How to Watch Season 2 of Cobra Kai Outside the US
Last Updated by Benjamin Walsh on December 05, 2020
Cobra Kai is the YouTube Original that has taken the world by storm. The series is a critically acclaimed comedy/action/drama following the now adult Daniel LaRusso and Johnny Lawrence, decades after the All Valley Karate Tournament bout way back in 1984.
As the first season was such a success, the show was renewed for another which aired late April 2019. Unfortunately, the show is exclusive to YouTube Premium, which means you need a subscription to watch it.
Furthermore,
Season 2 of Cobra Kai is only available to US YouTube Premium subscribers
.
If only there were a way for you to trick YouTube into thinking you're in the US no matter where you are in the world. Luckily, there is, and we have the solution.
All you need to do is use a VPN. If you follow these simple steps, you can be watching season 2 of Cobra Kai in no time.
Subscribe to a VPN provider with servers in the US. NordVPN is our top choice thanks to their blazing fast speeds.
Connect to one of your VPNs dedicated US servers.
Sign up or log in to YouTube Premium.
Stream Cobra Kai.
What to Expect from Cobra Kai Season 2
In the maiden season, we saw Daniel as a successful, happily married family man, and Johnny as a broke, alcoholic who reopened the Cobra Kai dojo to get back on his feet and relive his glory days.
By the end of the season, Johnny's protege, Miguel faced-off against Johnny's son Robbie; coached by Daniel. We were left with a cliffhanger.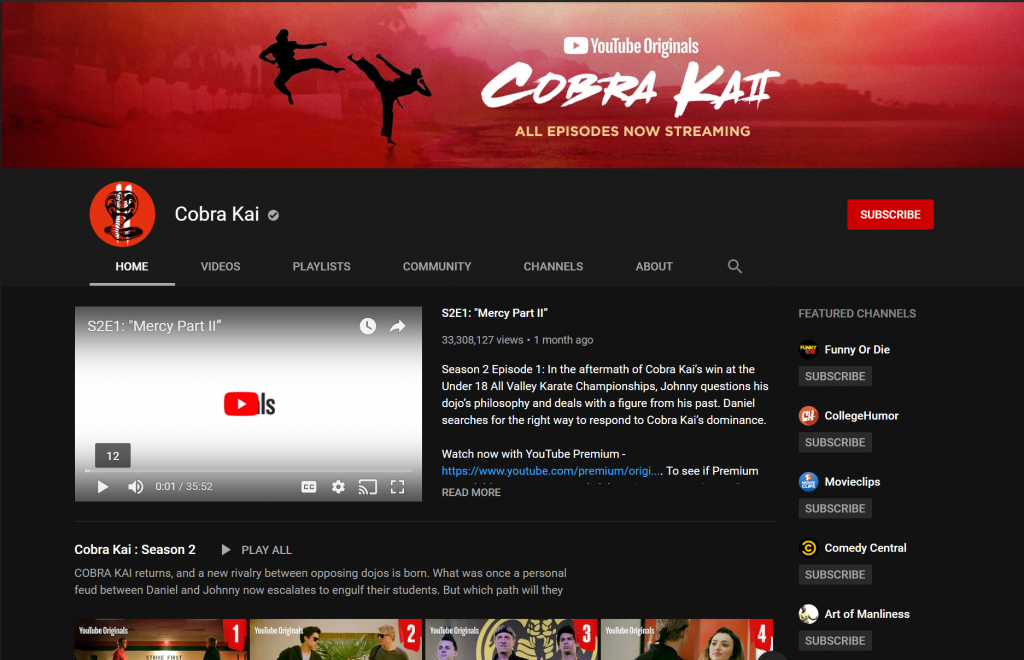 Season 2 will throw us right back into the action
. In this season,
we'll see the reappearance of Johnny's old sensei, John, and Daniel reopening the late Mr. Miyagi's dojo, with his new focus of training new students
.
Two of which include Johnny's son Robbie, and Daniel's daughter, Sam.
Why You Need a VPN to Watch Cobra Kai Season 2
Using a VPN comes with a plethora of benefits, but one of the most important advantages is it gives you the ability to bypass geo-restrictions. You can access content in different countries, no matter where you are in the world.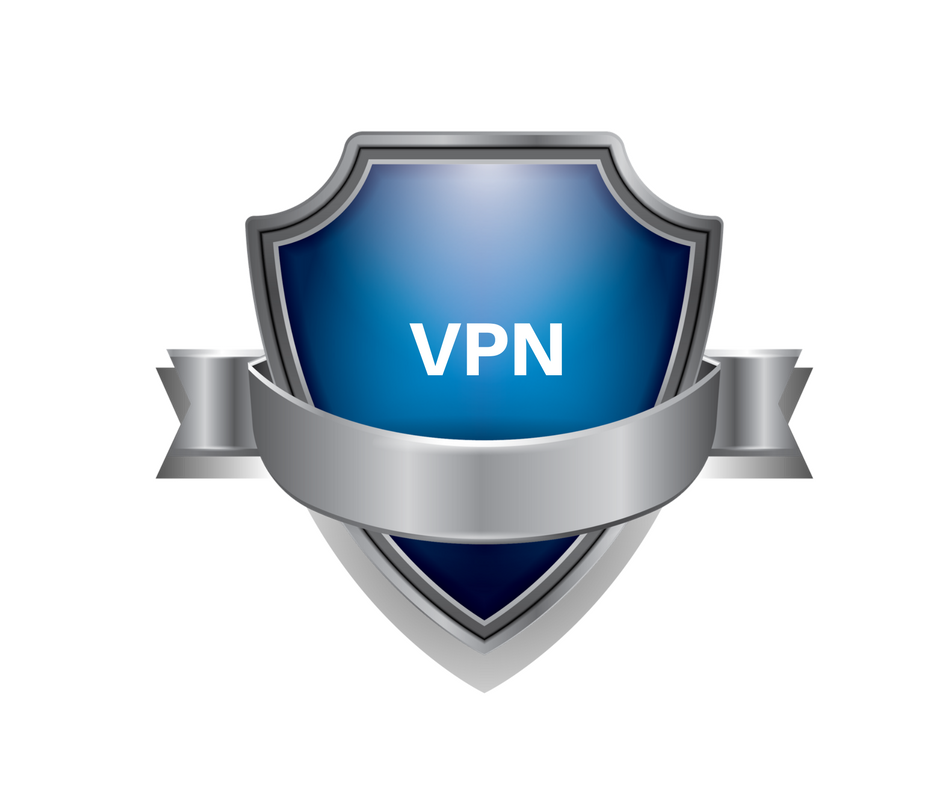 When you connect to one of these dedicated servers,
your devices IP address will change to match that of the server
. So when you visit YouTube Premium or any other website,
you're tricking it into thinking you are in the location of the server
.
So, if you are somewhere where YouTube Premium is not available, like Israel for example, all you need to do connect to a server in the US, and you'll have full access.
With the right VPN, you won't need to worry about performance issues. A Premium VPN is the best option because it will ensure that your connection speed isn't sacrificed for security.
A VPN can actually improve performance when governments and ISPs seek to throttle your connection, which is great when watching YouTube Premium.
Which VPN to Choose
Below, we've selected three of the best VPNs to watch Cobra Kai season 2. These VPNs will not only allow you to watch YouTube Premium but also stream at the highest speeds possible.
1. NordVPN – Servers optimized for streaming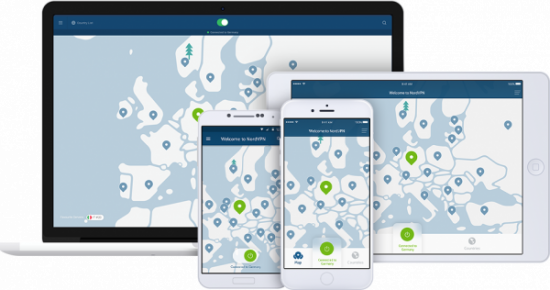 SmartPlay technology; optimized servers for streaming

5,000+ servers in 60 countries

Servers in the US

30-day money-back guarantee
NordVPN offers spectacular performance which is backed up by SmartPlay technology. The feature optimizes servers for streaming online content such as YouTube Premium. You won't have to worry about experiencing interruptions or buffering.
Moreover, you can connect up to six devices at the same time. With 60 countries on the list, you can connect to a magnitude of YouTube available locations, include the US. Through NordVPN, you won't have any issues finding a strong connection.
NordVPN costs $11.95 per month, but there are longer, more cost-effective plans. The cheapest option is the 3-year plan. This will save you 70% at $3.49 per month. There is also a 30-day money-back guarantee available.
Stream Cobra Kai season 2 with NordVPN
2. ExpressVPN – Fastest VPN on the market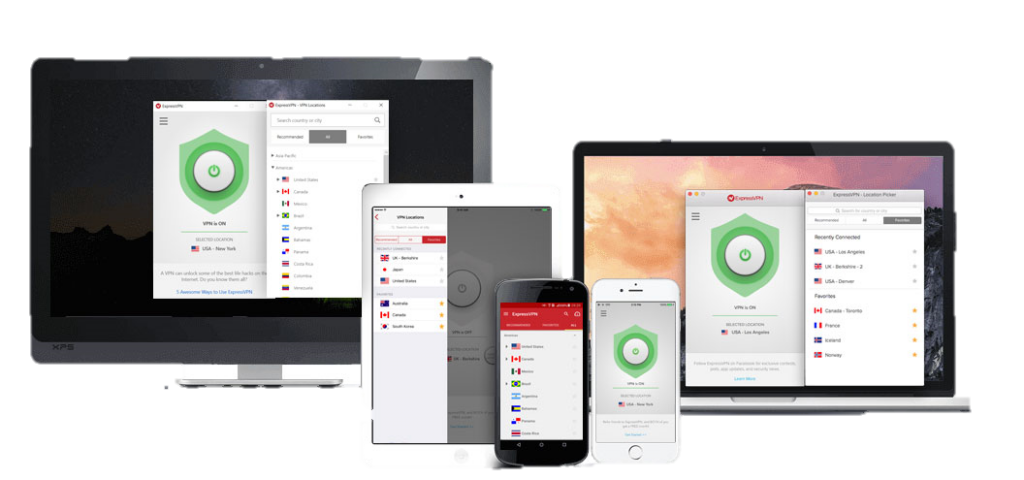 Amazing performance and fast speeds, perfect for streaming Cobra Kai season 2

3,000+ servers, 160 locations, 94 countries

Servers in the US

30-day money-back guarantee
As one of the best VPNs on the market, ExpressVPN boasts a wide range of servers and incredible speeds over long and short distances.
With ExpressVPN,
you can
watch season 2 in its entirety on YouTube Premium without it feeling like you're using a VPN at all
.
A monthly subscription to will cost $12.95 per month, but you can save money by choosing the 12-month option which works out at $8.32 per month.
If you're not happy with ExpressVPN's service or you just want to cancel, there is a 30-day-money-back guarantee.
Stream Cobra Kai season 2 with ExpressVPN
3. CyberGhost – Unblocks YouTube Premium Geo-restrictions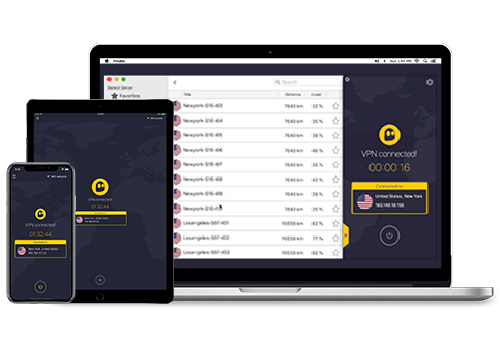 4,500+ servers in 60 countries

Works with YouTube Premium

Servers in the US

Easy-to-use interface with a dedicated streaming section
CyberGhost VPN has a section on the app dedicated to streaming. In this section, settings are optimized to provide you with a smooth, uninterrupted viewing experience.
With an extensive and expanding server network, there's plenty of countries where YouTube Premium is live available, including the US. No matter where you are, you can watch Cobra Kai season 2.
CyberGhost is the perfect VPN for those who aren't familiar or interested in VPN technology and just want to stream season 2 of Cobra Kai. The easy-to-use interface makes understanding and navigating the app easy.
Stream Cobra Kai season 2 with CyberGhost
Final Word
If you're a fan of Cobra Kai but are currently outside of the US and can't access your YouTube Premium account to stream season 2, a VPN represents a simple and efficient workaround.
A Virtual Private Network (VPN) can bypass the restrictions which prevent geo-specific content, services, and websites from being available in unauthorized locations.
Using one properly can allow anyone to access YouTube Premium, alternative Netflix catalogs, regional content providers, and more, no matter where you are.