Watch Supergirl Season 4 (for FREE) & Bypass the Geo Block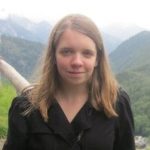 Last Updated by Brittany Hall on September 02, 2018
Get ready for a new season of Supergirl, as Kara of Krypton uses her super powers to protect earth from evil. If you're travelling abroad or just don't live in the US you may find it difficult to watch the new season on the CW.
We may lack the superpowers of Kara, but we can certainly help you bypass the CW geo block so you don't miss an episode.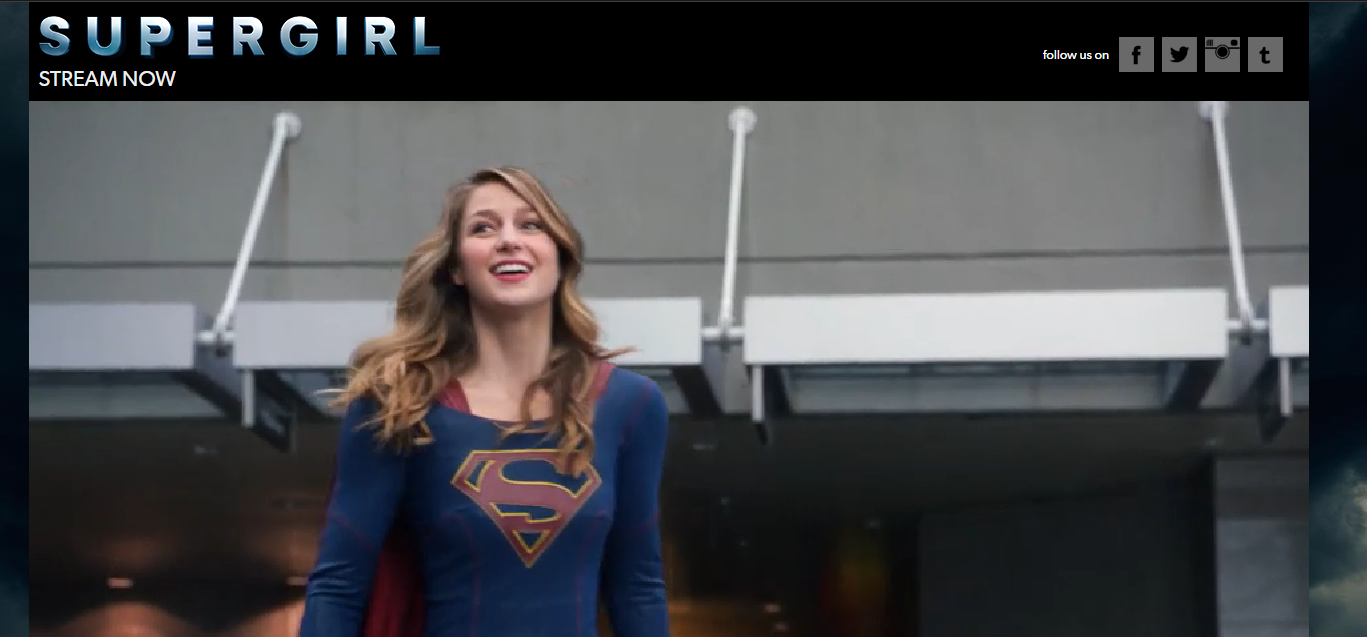 Season 4 of Supergirl is premiering on October 14th on the CW and accessing the channel is restricted to users in the United States. No need to panic! All you need is anexcellent VPN service and you can bypass these geo-blocks with ease.Once you are connected to the US servers you can catch every action-packed episode of Supergirl, or catch up on previous seasons that you might have missed.
Accessing CW's Supergirl Through CW.com For Free In 3 Steps
If you're looking for a free way to watch season 4 of Supergirl, CW offers their own streaming option on their website. The CW app also provides a way to watch the show on mobile devices.
Get a

fast VPN

and connect it to a US-based server.
Go to the Supergirl page on the CW
Find the episode you want and click to watch.
If you're an Android user and you want to watch Supergirl on the CW's app you may have to download the APK file. This is only the case if your Google account isn't based in the US and then you won't see the CW app in Google Play. There are many sites that have APK files, and some are kind of shady, so you want to make sure that you download the official version. We've done the homework for you on this app and made sure it's a legit file. If you want to see it for yourself, you can go to APK Mirror and get it from there as well. (Wizcase is not affiliated with APK Mirror and the download is at your own discretion)
Get a

VPN with a mobile

app
Connect to US servers
Set your phone to allow installations of unknown sources (Settings – Security – Unknown Sources)
Download the CW APK(direct download)
Find Supergirl and enjoy
VPNs To Use to Watch CW's Supergirl
Now that you know the steps to access Supergirl season 4 episodes, it is very important to find the correct VPN that will give you easy access to bypass the geo-blocks and allow you to have a good connection speed while streaming.
We have put together the most recommended VPNs to use for this:
Multiple US servers
Excellent speeds – perfect for streaming
256-bit encryption
Unlimited data and speed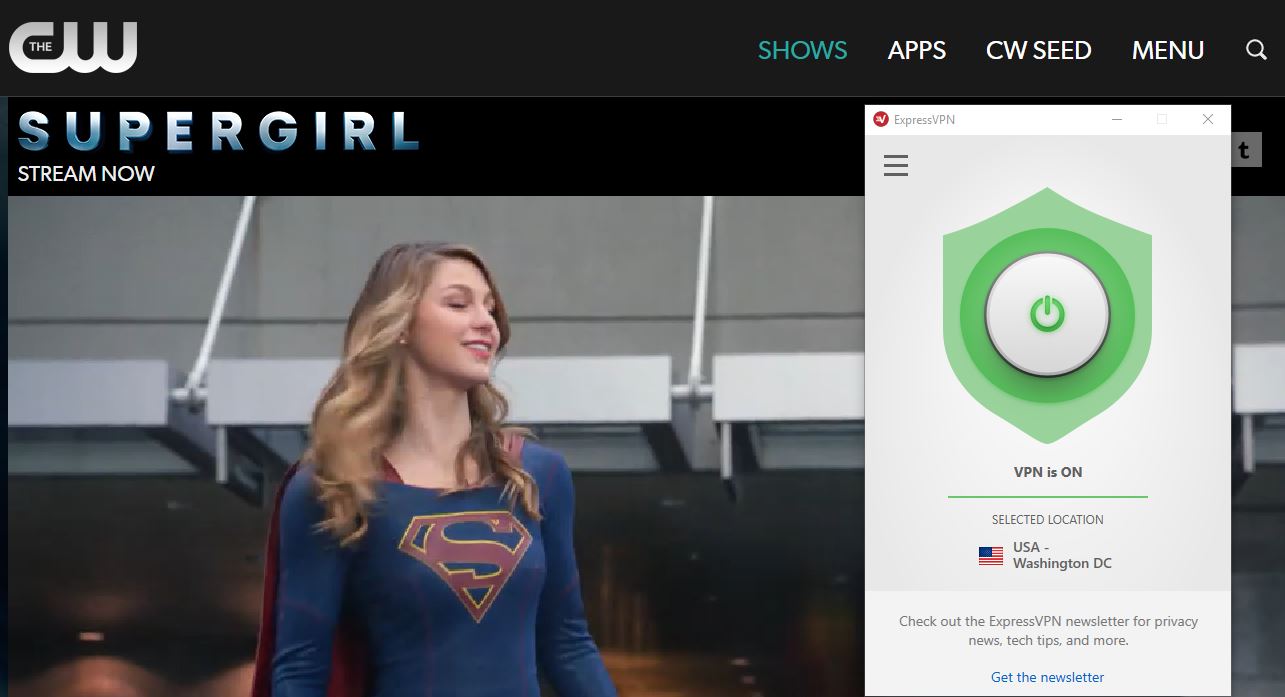 Watching CW's Supergirl show is probably best viewed on a laptop or desktop, but if a mobile device is what you're using, then ExpressVPN is a good option. This VPN service provider has applications for all major operating systems on the market. The company boasts servers in 94 countries and has 256-bit encryption to keep your information safe while connected.
Over 1500 Servers in the United States
Avoids buffering with fast connectivity Speeds
Includes kill switch
Unlimited bandwidth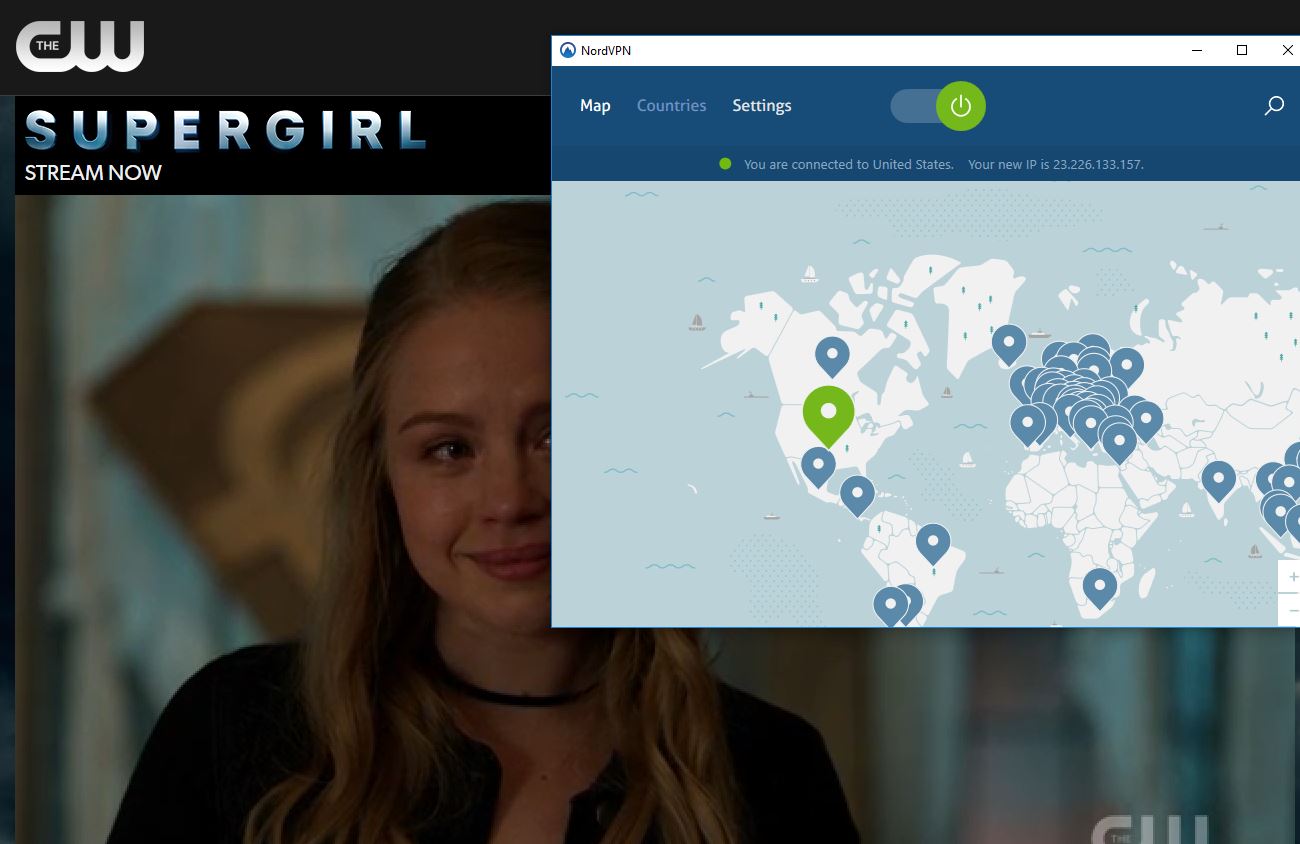 When it comes to streaming CW's Supergirl, you need a secure connection in the United States. NordVPN has over 1500 servers in the US alone, making it perfect for streaming the award-winning show. While NordVPN is configurable to almost any preference, it is simple enough to use that even novice users can set it up.
Unlimited bandwidth
256-bit encryption
Multiple US servers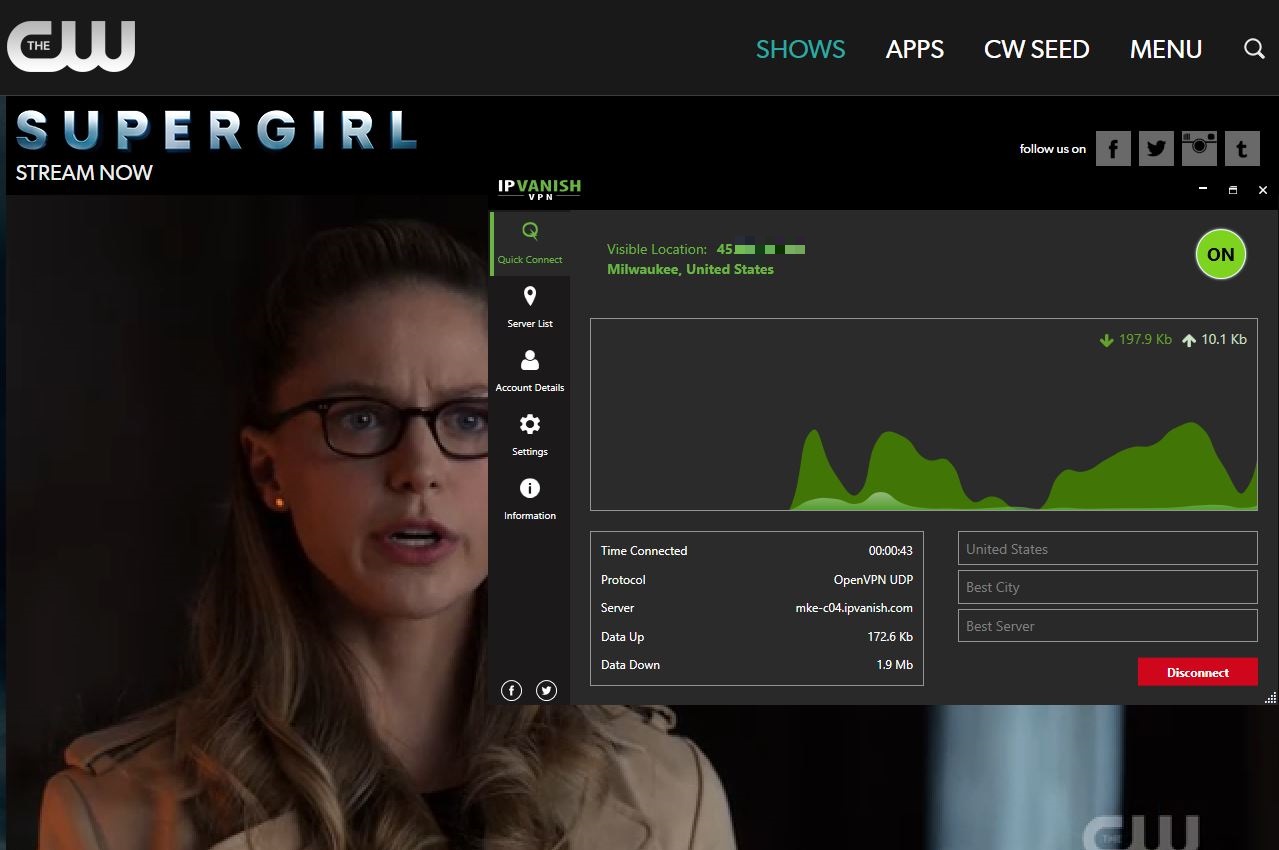 Because streaming shows takes so much bandwidth, IPVanish offers unlimited bandwidth to allow you to watch CW's Supergirl episodes without endless buffering. Customers also enjoy high level, 256-bit encryption, and no log security features. With IPVanishhaving servers in over 60 countries, it is easy to find the right one so you can stream the show.
User profile specifically for streaming
Servers all over the US
Unlimited Data
For many subscribers, getting to stream their favorite show is the most critical part of using a VPN service. However, with CyberGhost, users get the added protection of having additional malware blockers in place. Not to mention having servers in over 60 countries to choose from. Users can even try CyberGhost out with their free Firefox plugin, to help make their online surfing safer.
Change your IP Address and Catch Supergirl Season 4
With so many ways to have access to CW's Supergirl, there really is no reason for you to miss an episode. You can safely make your IP address appear as if you are in the United States by using a VPN. Think of it this way, you are now your own character of Supergirl! No need to thank us, just get that VPN in time to watch Supergirl on October 14th.