How to Watch the 2020 Netball World Cup From Anywhere
Last Updated by Bethany Chester on October 01, 2020
The Netball World Cup is coming up soon, and there's no need to miss out if it isn't being shown in your country. By using a VPN, you can enjoy every match from anywhere in the world – here's how to get started.
Quick Guide to Watching the Netball World Cup
Get a VPN. Our top recommendation is for ExpressVPN. Their Australian servers are fast, and maintain a great speed, even when from very far away.
Connect to Australian Servers
Go to 9NOW and create a free account
Now you can watch game live or on-demand
4 steps to watching the Netball World Cup From Anywhere
1. Get a VPN subscription
The Netball World Cup matches will be available to stream on 9NOW, an Australian on-demand service. 9NOW is only available in Australia, so if you're elsewhere then you'll need to use a VPN to mask your true location.
There are lots of VPNs to choose from, and all have their pros and cons. For watching the Netball World Cup, we recommend ExpressVPN. It's one of the fastest services on the market, which should ensure that you can stream with no buffering or lowering of resolution.
Most VPNs significantly slow down your Internet speed, but when we tested ExpressVPN, we had only a minimal reduction in our speeds.
ExpressVPN is also excellent for accessing geo-blocked content – in other words, content which is only available in certain countries. Many online streaming services now attempt to block VPNs, and some providers have given up on trying to fight back.
But
ExpressVPN is able to unblock
sites like
Netflix, Hulu, ESPN, BBC iPlayer, France2
, and – of course –
9NOW
.
2. Connect to an Australian server
To watch 9NOW, you'll need to connect to a server in Australia. This is simple in any of the ExpressVPN apps – all you need to do is choose Australia from the list of countries and you'll be connected to the fastest available server. The process is similar for most other VPNs.
3. Create a free account with 9NOW
You're ready to get started! Head over to the 9NOW website and sign up for an account to start watching matches.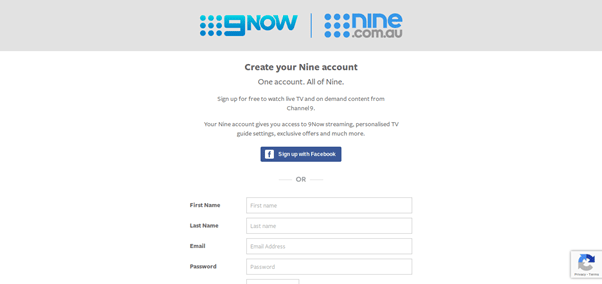 If you aren't able to access the site, try connecting to a different Australian server.
4. Stream every match live and on-demand
You should now be able to access any netball match you like at any time via the 9NOW website.
The Top 4 VPNs for Watching Netball
Choosing from all the VPNs out there can be challenging. Here are our top picks for streaming the Netball World Cup.

1. ExpressVPN – Fast speeds are great for streaming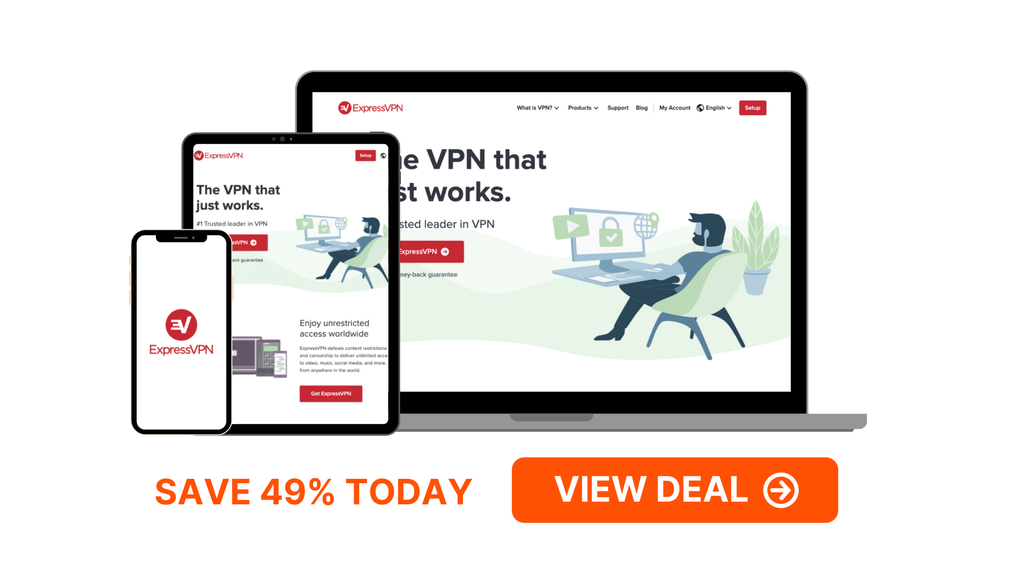 As previously mentioned, ExpressVPN is our top recommendation due to its speed and its ability to geo-unblock content.
With no connection logs kept and customer support available 24/7 through the live chat, there are plenty more reasons to recommend this service too.
2. NordVPN – Smart Play technology improves streaming quality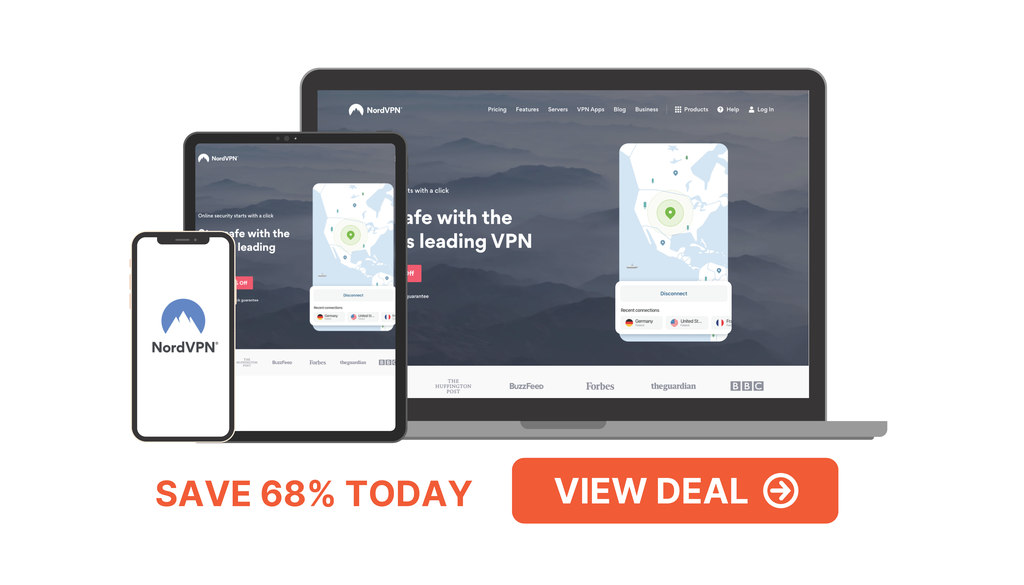 NordVPN can't compete with ExpressVPN for speed, but it is more affordable. Its Smart Play feature means all its servers are optimized for streaming, and it's fast enough to stream content without buffering.
It also has an array of impressive features like double encryption and dedicated IP servers.
3. CyberGhost VPN – Servers that are optimized for streaming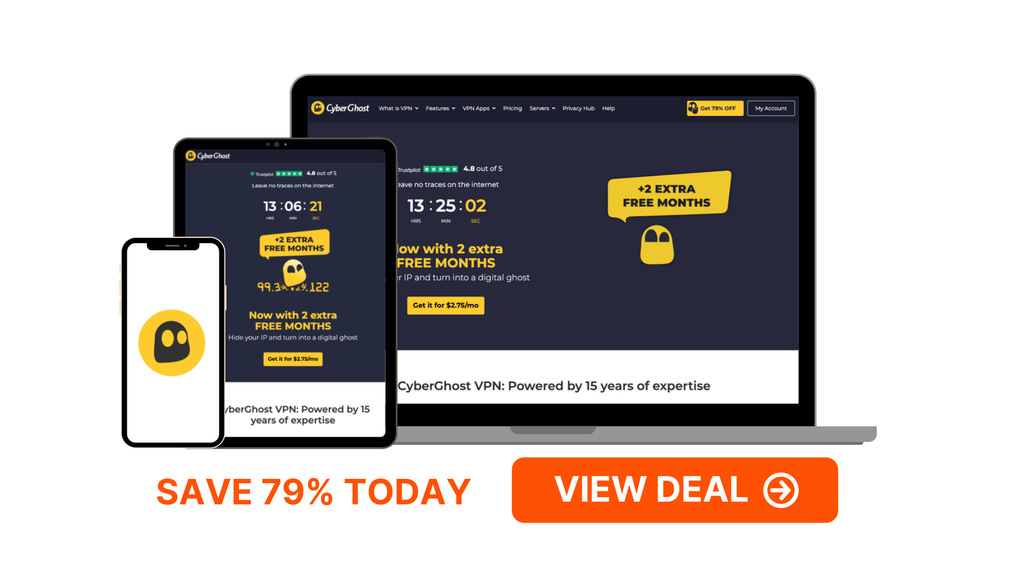 CyberGhost VPN has a dedicated streaming section in its apps, which includes an "extra speed" feature. If privacy is very important to you, it's also worth knowing that the company owns and manages many of its own servers – this is more secure than using third-party servers. And it's based in Romania, which means it's outside the so-called "14 Eyes" countries which share surveillance data.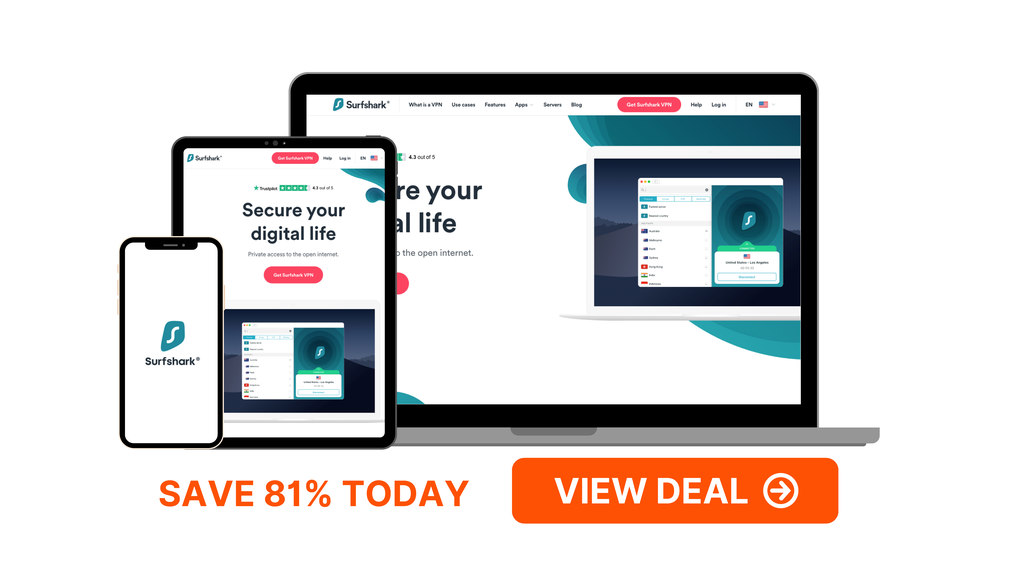 When you buy a two-year subscription, Surfshark VPN works out at just $1.94 per month, making it one of the cheapest VPNs available.
Despite the low price, it's impressively fast and comes with plenty of features. These include a built-in ad and malware blocker and the option to connect an unlimited number of devices – so your whole household can watch at the same time!
Why do I need a VPN?
As previously mentioned, some content is only available in certain countries due to copyright restrictions. Here's what happened when we tried to access 9NOW with the VPN disconnected:

By looking at our IP address, the website detected that we were outside Australia and wouldn't let us access the site. But by using a VPN to route our traffic through an Australian server, we were able to convince the site that we were in Australia and view the homepage: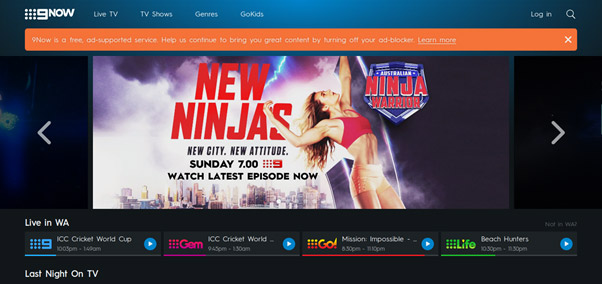 Using a VPN also protects your privacy. It hides your IP address and encrypts your traffic so no-one can see what you're watching – not even your ISP.
Can I Use a Free VPN?
There are some free VPNs out there, so can you use those to watch the Netball World Cup instead of a paid service?
Unfortunately, it's not advisable to use a free VPN. One reason is speed – free services are unlikely to have many servers available, so there may be a lot of people using each one. This can significantly slow down your connection, which is the opposite of what you need when doing something like streaming which requires a lot of bandwidth.
Many free VPNs also aren't good at geo-unblocking streaming sites. Because they don't have many servers, it's easy for streaming sites like 9NOW to detect and block their IP addresses. Free services also tend to use less secure protocols, and some may even collect your personal data.
Luckily, paid VPN services are becoming increasingly affordable, and many offer a free trial. ExpressVPN, for example, has a 30-day money-back guarantee – so you can try it out for up to a month and get a full refund if you aren't satisfied.
Schedule of the Netball World Cup
Stage One of the Netball World Cup preliminaries will run from July 12-14. Stage Two will be on July 15-18, and the Playoffs and Placings will run from July 19-21. There will be 20 sessions in total – two per day. See the full schedule, complete with times, here.
Since 9NOW is a catchup service, you don't have to watch in real-time – which is ideal, because time-zone differences could make this impractical.
By
using a VPN
, you'll have the
freedom to watch every match
whenever you like and wherever you are.