3 Best VPNs for iOS to Protect your iPhone in 2020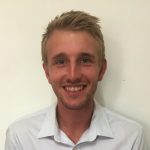 Last Updated by Benjamin Walsh on September 01, 2020
You may update your Apple products with the latest iOS upgrades, but that doesn't mean you're completely safe online.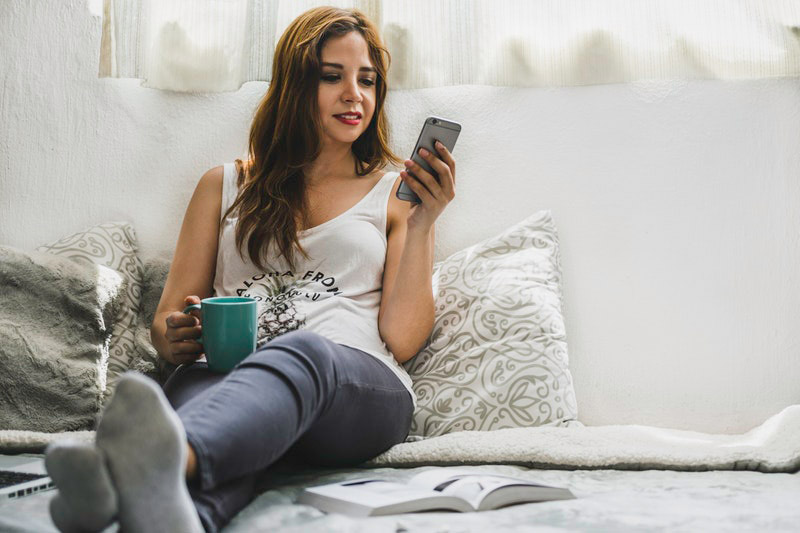 Your devices are still vulnerable to attack and viruses, so adding a
powerful VPN
to your smartphone,
iPod
or tablet will help beef up your security measures.
Not only are your devices susceptible to cybercriminals and illegal internet activity, internet service providers (ISPs) can also monitor and collect data from your online activity using your iOS device. Remember, the US Senate passed a bill in March, 2017 that allows authorized ISPs to sell your data without any consent.
Sounds scary, right? It doesn't need to be. If you take advantage of a VPN, you can easily protect your iOS device and data from anyone trying to track your activity, sell your personal information, or install malware on your device – this also includes your ISP.
Utilizing a VPN is simple and effective and allows you the added benefit of accessing geo-restricted content from anywhere in the world.
Read on, so we can educate you on the top 3 VPNs for iOS and why you should use one.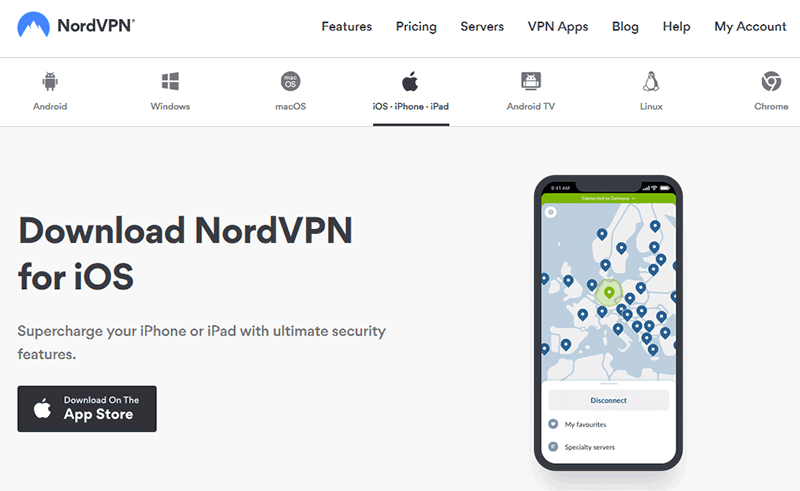 NordVPN is at the top of this list because of its superior security. With an AES 256-bit military-grade encryption used by the NSA, the security level you get with NordVPN is pretty much unbeatable.
Second-to-none security
More than 4,800 servers worldwide
Good speed-test scores
Along with other unique features such as its double VPN encryption and an automatic kill switch which enhances your protection and cuts your internet should the VPN disconnect. This means whether you use your iOS device for business or personal reasons, you will be safe while maintaining online anonymity.
NordVPN has over 4,800 servers in 63 countries which means you can overcome geo-restricted content and improve your security at the same time. All you need to do is select one of their dedicated servers across the globe and connect. NordVPN will then trick the app or website into thinking you are actually in that location by altering your IP address to that of the server.
There are a plethora of benefits associated with NordVPN and its security. Although speed-test scores are good, over long and short connections, speeds can sometimes be rather slow, which can affect your experience when streaming or watching videos. These variable speeds can sometimes cause interruptions with your connection. Luckily, if you do disconnect from the VPN, the kill switch will engage and protect you from any vulnerabilities.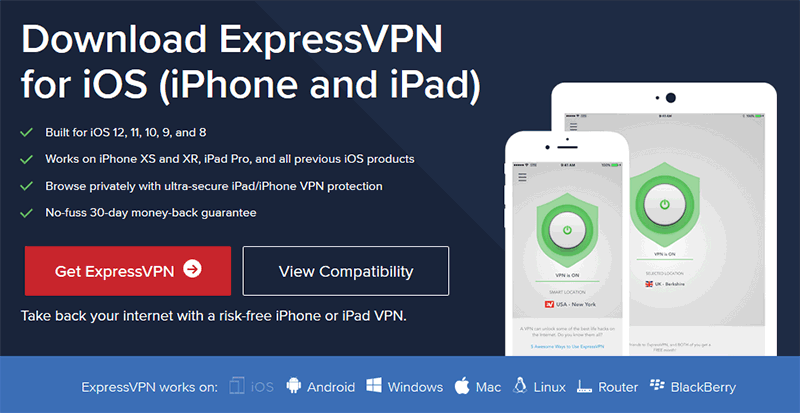 When using an iOS device, ExpressVPN offers the best speed and performance out of any VPN available. When connected, ExpressVPN acts like you're not using a VPN at all.
Great speed and performance
Simple iOS app with easy set-up and friendly interface
Protect 5 devices on one account
Speed is the main reason why ExpressVPN is one of the most popular in the world. Using ExpressVPN is ideal if you regularly watch videos and stream content on your iPhone or iPad because you aren't likely to experience any interruptions or delays.
ExpressVPN's dedicated iOS app is extremely easy to download, set up and navigate. The user-friendly interface is great for individuals who want extra security but aren't too familiar with VPNs. Once you log in to the app and set up your account, a tutorial will show you how to use the VPN. Once you become acquainted with the app, select your desired location, then tap and go. With this app, you can browse the internet, send emails, access banking information and more.
With ExpressVPN you can protect up to 5 devices on one account. In today's technologically advanced society, households tend to have multiple devices for every type of function. It is now commonplace for people to own an iPhone, an iPad and an iPod, which all need protection. With ExpressVPN, you can protect all your devices by purchasing just one account.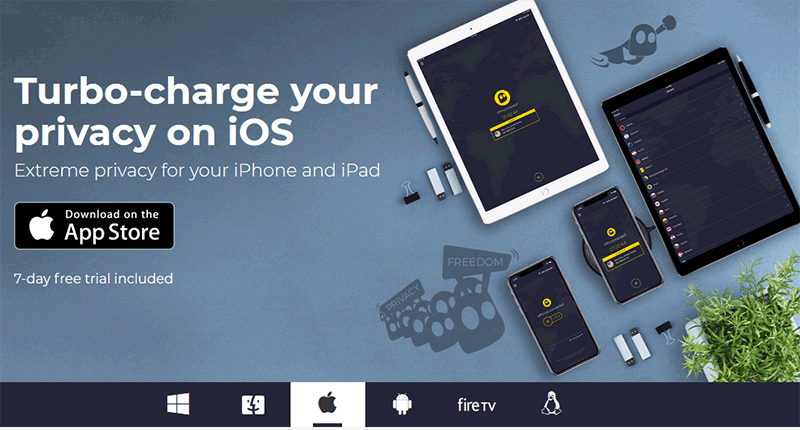 CyberGhost VPN was once plagued with relatively slow speeds, but it seems they have put an end to all that thanks to an overhaul of their systems. Both speed and performance are now rated good.
Protect 7 devices on one account
Zero log policy – no storing of data
Good speed and performance
Its remarkable connection limit sets it apart from other VPNs. With 7 simultaneous connects you can protect a majority of your household and business iOS devices at the same time. Having 7 connections at once won't affect speed and performance. CyberGhost boasts that it focuses on maintaining a fast connection regardless of how many devices are being used.
In addition to CyberGhost's maximum 256-bit encryption, they offer a zero log policy which means they don't store any of your information or browsing activity. The zero log policy maintains your online anonymity from the VPN provider, ISPs, cybercriminals and any other third party looking to use your data.
If any issues arise with your VPN connection, CyberGhost's customer support will be right there to help you fix the problem day or night.
Choose one of the best 3 VPNs for iOS for extra security and added peace of mind…
Each VPN mentioned in our list is ideal for anyone looking to secure their iOS device.
No matter which one you choose, you will be able to browse, stream, watch, listen and game with ease and added peace of mind.
Why not check out one of their money-back guarantees to beef up security and expand your reach online? It's worth a try!