Valid Betternet VPN Coupon: Save up to 75% Today (Tested October 2020)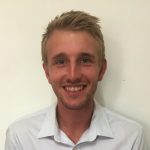 Last Updated by Benjamin Walsh on October 01, 2020
The general, the more money you can save each day, the better. More and more this relates to our online services, as they can easily mount up.
If you do a little research into finding the deals, then you don't need to settle with paying full price, including for security services like VPNs. To give you the best opportunity to use your money more wisely, we've researched the top deals for you.
Save 75% with Betternet VPN Today
Currently,
you can save up to 75% on a 12-month subscription to Betternet's premium VPN service
.
To take advantage of the exclusive discount, visit the Betternet website, and select their premium VPN option, and choose the 12-month plan.
On this plan,
you will pay $35.99 every 12 months which works out at $2.99 per month, down from $11.99 per month
.
Alternatively, if you don't want to commit for a year, you can opt-in for the 6-month option and save 67% by paying $3.99 per month.
How to Tell If This Is a Real Coupon and How to Spot the Fakes
Identifying whether a coupon is real or fake is imperative for securing yourself online.
There are plenty of counterfeit coupons out there that can be used to steal your personal and financial information, track and monitor your activity, and install malware and viruses onto your device.
There are plenty of factors you can identify to distinguish the legitimacy of a coupon.
Here are some red flags to look out for:
1

Source of the Coupon
Looking at the source of the coupon can provide you with a good indicator of whether it's real or not. For example,
if you find the coupon on the site it's intended for, there's a high chance it's real
.
However, you must ensure that the website can be trusted. If you're unsure of the legitimacy of a site, you can look up reviews to see if others have also used the same coupon.
Also, you should take a look at the URL of the website. If the URL starts with "https," you know it's a secure website, but if it begins with "http," then there's a chance that it can't be trusted.
2

Coupons You Pay For
The whole point of a coupon is to save you money, not spend more. Scammers will make copies of coupons and supply them to unsuspecting internet shoppers either to make money or breach your device.
This is both theft and fraud. If you are required to pay to use a coupon, it is likely a fake. Do not fall victim to this kind of scam.
3

No Expiration Date
Similar to discounts, offers, and sales, coupons generally have limited time. Therefore, you should avoid signing up for coupons that have no expiration date or unlimited usage.
If they're not stamped with an expiration date, they're likely fake.
4

No Link to the Store's Website
If a coupon is legitimate, there should be a link to the site's official store so you can click and redeem it immediately. If there's no link to the site, then you should be cautious about whether it's real or fake.
Try and trace the coupon back to its source to ensure it can be trusted.
Is the Betternet Coupon Real?
Absolutely.
The coupon is legitimate and comes from the Betternet VPN website itself. Furthermore, by looking at the URL, we know the site is secure, and
through reviews, we know that it's a trustworthy company
.
Also, you don't have to pay to use the coupon as the discount applies when you sign up for the service.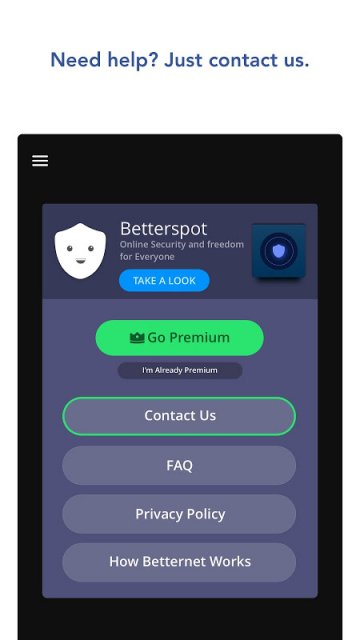 Unlimited bandwidth

Decent speeds

Unblocks some streaming sites

Cheap
1. Security
Unfortunately, Betternet is slightly lacking when it comes to security.
The Betternet website states that the free version uses the industry standard SSL encryption that is not modified in any way, but there's no information on the premium service.
Sources have stated that the premium version uses an AES 128-bit encryption, which compared to other premium VPNs on the market, is not great.
2. Speeds
The speed of this VPN is decent, and although we experienced some minor connection issues, we seemed to be able to connect to each server no problem.
Some servers are faster than others, like those in the US, Canada, and the UK. These performance levels are pretty good for streaming with little risk of encountering a problem if you can successfully access a streaming site.
3. Can Betternet Unblock Netflix
Unfortunately, the premium version of the Betternet VPN doesn't bypass Netflix restrictions. Other VPN review sites have reported that they have managed to watch content on Netflix, but this wasn't the case with us.
Each time we tried to stream we were met with an error message
.
Netflix identified that a VPN or proxy was being used and blocked access; the majority of Betternet servers are likely to be blacklisted, or no longer compatible.

If you need a Netflix VPN – check out our best VPNs for Netflix.
4. Torrenting
Torrenting and P2P file transfer is allowed through Betternet. However, they don't condone any form of illegal pirating through their VPN.
They state on their website that although it is allowed, they will comply with any valid court order they receive due to copyright laws.

5. Price
For a month-to-month subscription of Betternet, you're looking at $11.99 per month, which is very expensive since security is low and you can't unblock or access your favorite streaming sites.
If you want to pay a smaller monthly price, then
signing up for a year is a better option
. This is priced at
$2.99 per month
, but
you will be billed the total every 12-months
.
If you're unsatisfied with the Betternet VPN service, then there is a 30-day money-back guarantee you can utilize.
The Disadvantages of Using the Free Betternet VPN
There are quite a few differences between the free and paid versions of Betternet VPN, and we believe that if you had to choose, you should select the paid option. Here are the differences:
With the free version, you only have access to 500MB of usage per day
, as opposed to unlimited bandwidth. Additionally,
you only get one location to connect to
, and this is in the US. So if you're looking to overcome geo-restrictions in different countries, you're out of luck.
As shown above,
speeds are slower on the free version
, and with only decent speeds on premium,
performance on the free option is likely to be very slow
, not ideal for today's fast-paced internet culture.
Possibly the most significant negative is the lack of ad-free browsing you get with the free option. Although Betternet may not collect or store activity logs and data, the ads you receive will, defeating the whole point of privacy.
We believe ad-free browsing is a big part of using a VPN and without it, the VPN is not doing its job. Therefore, if you are going to use Betternet, we recommend you choose the premium service.
If you need a Free VPN, check out our Top 5 Free VPN
Overall, we believe that if you want a VPN to secure your device, maintain your online privacy, and overcome restrictions to browse and watch your favorite content, then you should choose a better, more reliable service.