10 Reasons Why You Should Always Travel with a VPN
Last Updated by John Bennet on June 19, 2022
At WizCase, we spend a lot of time discussing the importance of always using a VPN, but rarely do we connect it to travel. With everyone making travel plans for the holidays, it seemed fitting that we tell you why you should always travel with a VPN.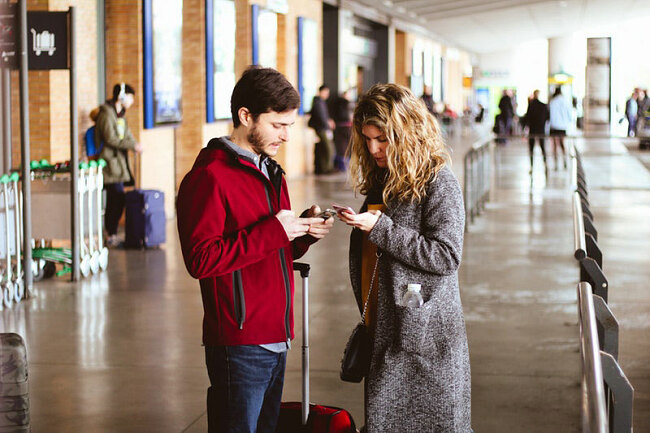 These tips apply to all your holiday plans whether you're going on spring break, off on a summer vacation, or traveling overseas.
Even while away from home, you need to protect yourself from ISPs, hackers, cybercriminals, and the government.
Here are the top ten reasons to use a VPN while traveling.
1
Make Online Purchases in Your Home Country
When you attempt to shop online outside of the country, you'll often end up on a different website. Even Amazon redirects users to the country that they are in at the time. If you want to ship something to your home while you are away, you won't be able to access your home-based sites.
With a premium VPN provider, it's simple to switch your IP address to your home country and order from your favorite sites. It also gives you access to better shipping rates than if you tried to order from overseas and send it home.
2
Safely Use Your Credit Card
Entering your credit card information over an unstable and unfamiliar internet connection isn't a smart idea. You have no clue what's being intercepted by who and if your data is secure.
By connecting to a VPN, all the information you enter is encrypted and safe from prying eyes. The last thing you want is to discover that you're a victim of credit card fraud when you return home.
3
Watch Your Favorite Streaming Services
Many streaming services and online games are geo-restricted to a particular country. The content you're used to accessing at home might not be available when you travel overseas.
This often happens for travelers with their Hulu, Netflix, HBO Now, Prime Video, BBC iPlayer, and ITV Hub accounts. If you can't get enough of your favorite shows, connecting to a VPN helps you gain access wherever you are. Just be sure you choose your home country when you connect to the server.
Not every VPN will unblock geo-restricted streaming services, so make sure you choose a reliable and premium service if you want to watch. We'd suggest ExpressVPN and NordVPN as they are well known for being one of the best VPNs at bypassing the geo restrictions on any streaming site.
4
Access Your Social Media
Many countries now ban the use of Facebook, along with other popular social networking sites such as Twitter and YouTube. If you need to access your social media accounts, you can work around this with a premium VPN service.
Just remember that accessing these blocked sites might come with a severe penalty if caught. We recommend doing some research on the country you're visiting and always using your VPN with caution in such situations.
5
Utilize Your VoIP Services
Calling home from overseas is an expense you might not want to pay for. We've found it can also be quite difficult at times to access your Skype account to contact friends and family internationally.
When you connect to a VPN, you can connect to your home location and then access your Skype. This saves money on your calls and keeps them private thanks to the encryption.
6
Protect Yourself from the Government
The best VPN for travel hides your IP address and all of your Internet activity. This makes it difficult for governments to spy on you. Because you can't possibly know every law about the country you're visiting, this is a great precaution to take and ensure you don't get into any legal trouble.
If you travel with a corporate VPN, we advise you still use your own provider. Many company VPNs don't encrypt all the information and often leave your IP address visible. They don't provide the protection you need to keep you safe from spying government agencies.
7
Get Google Results in Your Native Language
When you travel overseas, your Google results will be in that country's language. To get relevant results that you can read, simply connect to a VPN server in your home location. Then, perform your Google searches as before.
8
Secure Public Wi-Fi Connection
Everywhere you travel, you'll face public Wi-Fi hotspots. You'll connect at the airport, coffee shops, and hotels. This saves you money on roaming charges but leaves you vulnerable to hackers.
When you enable your VPN, all the data sent or received is encrypted. Hackers, snoopers, and cybercriminals won't be able to access anything you're doing on the public Wi-Fi network while you're connected with a VPN.
9
Prevent Frozen Bank Accounts
If you've ever had your bank account frozen while you travel, you know what a pain it becomes. You're thousands of miles away from home and can't access any of your money, it's a horror story waiting to happen.
If you do any online banking while out of the country, you may cause the bank to flag your accounts. The best way to prevent this is to connect to a server base in your home country through your VPN before accessing your accounts. It's also wise to alert them of your travel plans before you leave so they can make a note on your account.
10
Get Better Deals
Travel sites use algorithms to determine the best rates when booking online. Flight prices, hotel rooms, and rental cars might offer better deals depending on where you book from. Try out a few locations on your VPN and see if you can save a little extra money.
Find the Best VPN Service for Travel
There are many VPN providers to choose from, but not all of them perform the same. Here are the features that matter the most.
User-friendly apps – Ensure that your device is supported.
Simultaneous connections – Choose a provider that will let you have multiple connections at once. This allows everyone in your family to connect their device at the same time. You want all your smartphones, laptops, and tablets to have protection while you're traveling.
Extensive list of servers – You want enough servers to access the content you wish to reach. Ensure that the server location you need is included. It's also critical that they are protected by the highest levels of encryption for maximum privacy.
Works in many countries – Not all VPNs work in every country. For example, many VPNs struggle to get around the blocks set up by China. If you find a VPN that works there, it will most likely work anywhere.
Fast speeds – Using a VPN slows down your speed no matter what you do. That's why you want a provider that offers fast speeds. Lose less bandwidth with a premium provider.
Autoconnect – This feature protects you when you're in a hurry. Any time you connect to the Internet, the VPN automatically connects to your server choice. This enables you to think about fewer things while travelling.
Easy installation – Unless you are a tech guru, you don't want to fumble around with complicated software. It's better to have a program that installs seamlessly. Read reviews to see how easy the installation process is. You'll also want access to their customer service in case you run into any trouble.
Avoid Free VPNs While Traveling
You don't want to use a free VPN while traveling. Many of them don't take your security seriously and leave you vulnerable to prying eyes. They aren't a reliable option even while you're still at home let alone when you're in a foreign country.
Free VPN providers often have shady business practices and compromise your security. Many of them inject ads or sell your data to third parties, which completely defeats the purpose of having a VPN in the first place.
Aside from that, you won't have the server selection and unlimited bandwidth you need while traveling.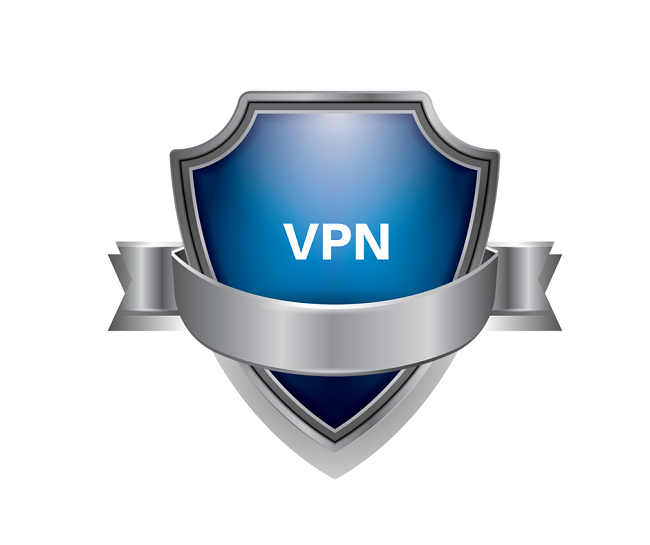 We recommend opting for a
premium VPN service
instead. If you only need it while traveling, many of them offer
30-day money-back guarantees
.
Once you arrive back home, you could get your money back if you don't plan to use it again. Essentially, that means the service was free anyway.
ExpressVPN and NordVPN are two fantastic options that provide this feature.
Final Thoughts
When you travel, you owe it to yourself to have a great time. The last thing you want to focus on is your Internet security.
Setup a premium VPN on your devices and focus on the important things in life instead. To get started on finding the right VPN to suit your needs, you can visit our reviews on a bunch of VPN providers here.