NordVPN Isn't Working With Netflix France? Try These 4 Solutions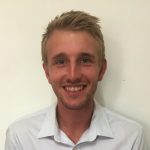 Last Updated by Benjamin Walsh on September 02, 2019
If you're getting a proxy error while trying to watch Netflix France with NordVPN turned on, you're not alone. NordVPN has been having trouble bypassing the strong Netflix geo-block for a few months already.
But all is not lost, we've done some research and testing and have come up with four potential solutions:
We wish there was a simple solution or a server that we can provide you with, but we haven't been able to find a consistent answer ourselves. In fact, when we asked NordVPN for help, the helpful customer service rep told us that they don't have any servers that will work with Netflix France.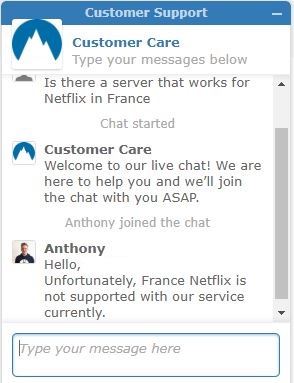 1
What To Do When NordVPN Can't Unblock Netflix France
There a few things you can try if you find yourself wanting to watch the French Netflix with NordVPN and have discovered it not working.
1

Try Connecting To A Different Server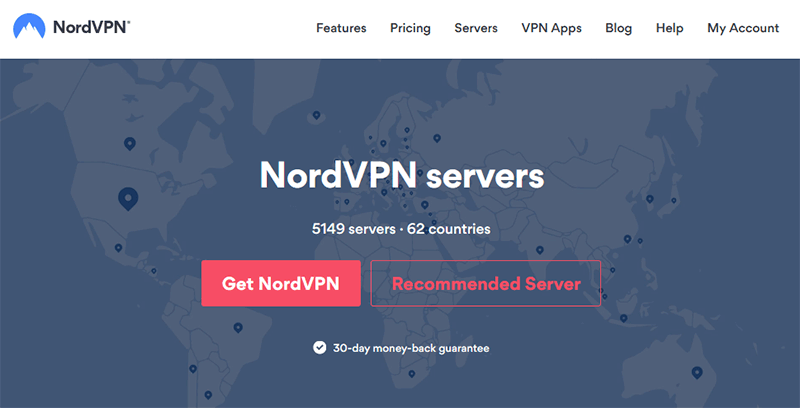 This is the easiest option to try when attempting to access Netflix France with NordVPN. There are rumors that NordVPN isn't able to access the French Netflix whatsoever, but that simply isn't true as we've tested out several of the servers located in France and have been able to bypass the geo-restrictions and use Netflix like normal.
This process is really just trial and error as you must disconnect and reconnect to a few of the varying French servers NordVPN has available to discover which ones work with Netflix.
We've found that it can take a considerable amount of time to complete this task, which is annoying, but overall it's the easiest work around and will allow you to keep using NordVPN as your provider.
2

Connect To Versions Of Netflix That Have French Shows
If you're really struggling with the tedious nature of sorting through each French server NordVPN has in their massive collection, the next option we'd suggest is researching which other Netflix sites have your French shows or movies available.
More Netflix sites have been showcasing foreign and international shows in recent years, so by looking up a registry online you might find your show available in a country that NordVPN has no problem accessing.
For example, by choosing a
NordVPN server in the United States
, you'll gain access to their extensive content library,
which does contain French shows, subtitles, and audio
. You can filter and
search for these shows via subtitles and audio with this link
when logged into your Netflix account.
If you come across a country where the French audio and subtitles do not appear as an option, such as Japan, you can visit the Netflix Help Center and go to the "Netflix is in the wrong language" page. By following the simple instructions they provide, you will be able to add in French (or any other language you desire) to your account.
3

Utilize Your 30-Day Money-Back Guarantee
If you can't find the specific shows you'd like to watch by visiting another country's Netflix website and haven't had any success with switching servers, you can use NordVPN's 30-day money-back guarantee to switch to another service without losing any money. This is provided that you are still within the first 30 days of use.
We only recommend this as a last resort as NordVPN is a tremendous provider when it comes to their service as a whole. They offer some of the highest levels of encryption and protection and have over 5,000 servers in more than 60 countries so you can connect from almost anywhere in the world.
Yet if you do decide to put this guarantee to use, all you have to do is send NordVPN's 24/7 customer support team an email or a message through their live chat feature and you'll be given a full refund, no questions asked.
4

Try a Different VPN
While it may not be ideal if you already have NordVPN, the truth is that they are currently struggling with bypassing the Netflix France geo block.
We've tested both ExpressVPN and Surfshark VPN and had no trouble bypassing the geo-block. Both services comes with a 30-day money back guarantee, so you can try it for yourself before committing to a lengthy subscription.
You can read our reviews on both of these VPNs below.
2
Why You Can't Access Your Netflix When Abroad
Regardless of where you are in the world, accessing Netflix from different countries will provide you different content. Around 200 countries have a unique Netflix library with a wide variety of TV shows and movies you can choose from, however each library is only available in its specific region.


This is due to the
geo-restrictions
that have been set in place for each region based on their government's views of social, cultural, religious, and political aspects and expectations. Although the US may be more lenient when it comes to drugs, sex, and violence, a country like Saudi Arabia is not. Therefore, the Saudi government and ISPs implement online restrictions to regulate access to any questionable content.
If you are traveling or live outside of France, you won't be able to access French content at all, including Netflix, because of these geo-blocks. However, with a VPN, you can overcome these geo-restrictions by changing the appearance of your physical location as you connect to servers in different parts of the world.
Typically, a VPN works by tricking a website into thinking that you are in an authorized country to access it, but Netflix has developed an ever-evolving algorithm which has the ability to spot people using VPNs and subsequently block their access. This means it's important to invest in a quality VPN to increase your chances of success and that sometimes even these excellent services, like NordVPN, are caught out by Netflix's complex firewalls.
3
VPNs That Can Always Access Netflix France
If you've decided to go with the fourth option of finding a new VPN to easily watch French Netflix we have two solid options for you. They have been proven to work successfully with the French Netflix, so you won't run into the same issues you did with NordVPN.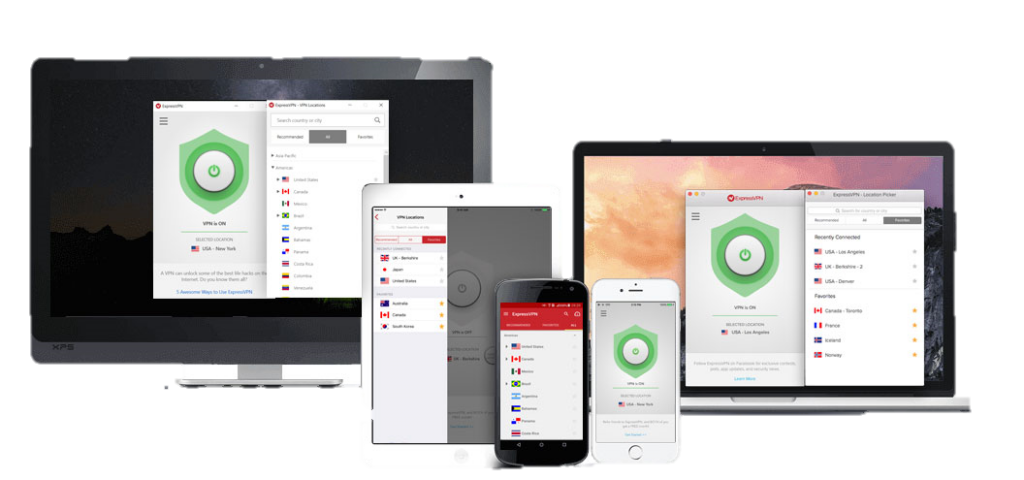 ExpressVPN is one of the best choices you can make if you're looking for a reliable and trusted service. While this VPN does cost more than its competitor's, we believe their product is most certainly worth the price.
ExpressVPN is an industry leader and is known for having the fastest VPN speeds around which is perfect for streaming shows through Netflix. They also have an incredible range of servers in more than 60 countries so you're able to connect to whichever Netflix site you desire. If you ever have any trouble accessing a site when using ExpressVPN, their customer support team will respond within minutes with a solution for you.
With Express, you'll be able to connect 5 devices at one time and they have dedicated apps for all major platforms including a few select routers. They also have some incredible security features such as a kill switch, a strict zero logs policy, and split VPN tunnelling.
Like the other VPNs, ExpressVPN offers you a 30-day money-back guarantee to try out the service and decide for yourself if they're worth the money.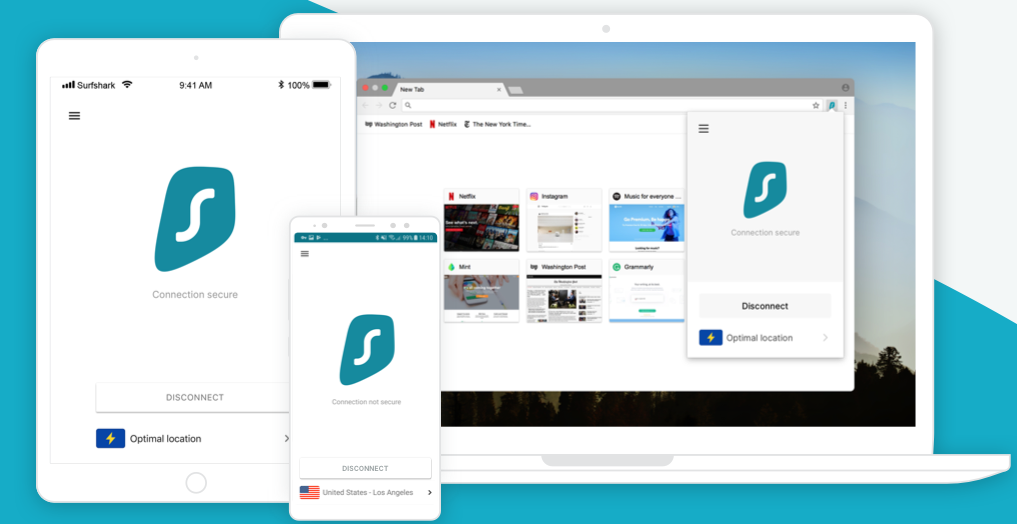 Surfshark VPN is a new arrival on the VPN scene and has shockingly low prices that are very hard to beat. However, just because this VPN won't cost you much, doesn't mean that their features are cheap. In fact, Surfshark has been making waves in the industry with their incredibly fast speeds and unique features.
This VPN is one of the first premium services on the market to allow users to connect an unlimited number of devices simultaneously. You can also download Surfshark applications on most platforms including Mac, Windows, Linux, Android, iOS, Chrome, Firefox, and even some routers. Surfshark has a free internet policy and they are committed to making restricted and blocked content accessible for all, meaning you can bypass those Netflix France firewalls.
Surfshark isn't just good when it comes to streaming services either, as they can protect you no matter what site you've decided to visit. They feature 256-AES encryption protocols, an automatic kill switch, DNS/IP leak protection, and a complex ad and malware blocker.
If you're still unsure about them, Surfshark does offer a 30-day money-back guarantee to all users, allowing you to see just how fantastic their services are before you commit.
4
Conclusion
There are ways you can access Netflix France using NordVPN, however these methods can take time and effort which is understandably frustrating. If you're still within the 30-day money-back guarantee period, it may just be simpler if you ask NordVPN for a complete refund and try out another service in its place.
Both Surfshark VPN and ExpressVPN have been proven successful when it comes to bypassing the geo-blocks put in place by Netflix France, so either will provide you with the access you need to watch all of your favorite shows, no matter where in the world you're located.
Whether you decide to stick it out with NordVPN, by switching servers and finding French shows on other accessible Netflix sites, or you opt to change providers completely, we hope you enjoy watching the French shows and movies you love most.