Does Netflix work with Betternet (Tested May 2022)
Last Updated by Benjamin Walsh on May 01, 2022
If you're looking for a VPN to secure your online devices, but you also want to bypass restrictions on streaming services so you can watch your favorite content, then you need to find a compatible VPN.
A VPN allows you to change your IP address
by connecting to different servers worldwide; you can
change your location to make it appear that you are actually in that country
. As a result, you can overcome any geo-restrictions in place.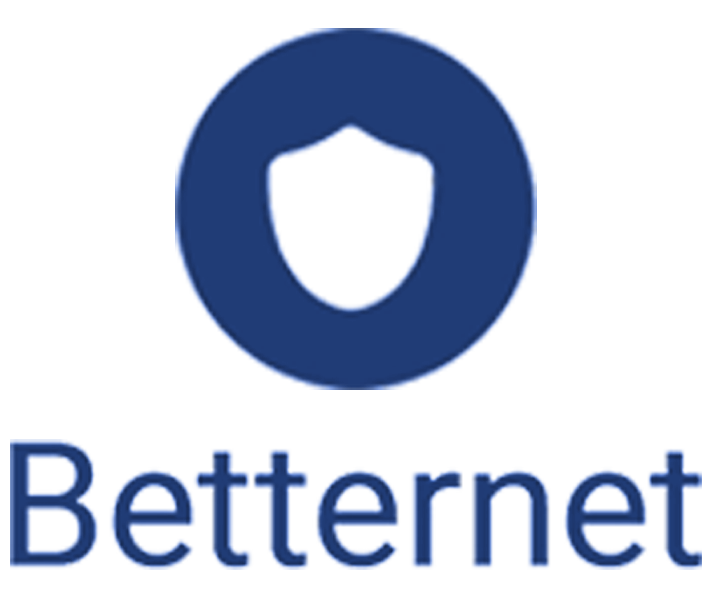 If you are one of those people who is thinking about signing up to Betternet VPN, you'll be wondering if it unblocks Netflix or not. We have the answer.
In this article, we'll show you if Betternet unblocks Netflix, how to unblock it, and what alternatives are available.
Does Betternet Unblock Netflix?
Unfortunately, neither the free or premium versions of the Betternet VPN bypass Netflix geo-restrictions.
Each time we tried to watch something, we were met with the streaming error message. The reason for this is that Netflix identified that we were using a VPN and blocked our access.
We tried to contact Betternet support regarding the inability to access Netflix and to ask if there's a workaround. Surprisingly, we received no response from Betternet and were unable to get any help.
Pardon the interruption
You seem to be using an unblocker or proxy. Please turn off any of these services and try again. For more help, visit netflix.com/proxy.
Error Code: M7111-5059
How Does Netflix Know You're Using a VPN
In late 2018, Netflix reported that 117.58 million of its subscribers watched an average of 140 million hours of content per day. Considering these numbers, many accounts and devices will be trying to access the site through a VPN or proxy.
To tackle this, Netflix finds trends in the IP addresses being used. When multiple devices are accessing the site from the same IP address, then it is likely that the IP is from a VPN server.
When Netflix has identified the IP address as one from a VPN server, they will block it

, preventing any device using that IP address from accessing the site.
Why Does Netflix Block VPNs?
Currently, there are around 200 versions of Netflix, and depending on which location you're in, you'll have a different viewing experience in each country.
Unfortunately, if you're abroad,
you won't have access to the same TV shows and movies that you would at home since
individual countries implement geo-restrictions.
Content is available depending on what governments permit, and copyright licensing.
For example, It's Always Sunny in Philadelphia might have the perfect combination of alcoholism, inappropriate jokes, and foul language for US and UK audiences, but for a country like China, this kind of expression isn't welcomed.
China has laws regarding censorship and rate material differently compared to more western countries. Therefore, the Chinese government will block any content at their prerogative, making it completely inaccessible to those within the country.
Three Alternatives to Betternet that Work with Netflix
If the inability to bypass Netflix geo-restrictions is an issue, you'll need to look elsewhere for your VPN services. But don't worry, we've done all the research for you.
There are plenty of alternatives to Betternet out there that can unblock Netflix and still work at high speeds.
1
ExpressVPN – Unblocks Netflix libraries all around the world

3,000+ VPN servers in 160 VPN server locations in 94 countries

Unlimited bandwidth

Amazing speeds and performance

30-day money back guarantee
With dedicated servers around the world, ExpressVPN provides you with the opportunity to unblock Netflix no matter where you are in the world.
Over a range of distances,
ExpressVPN's performance has shown to be one of the fastest on the market
. They also have a zero throttling policy so you can
stream without interruptions, buffering, or loss of quality
.
With the highest level of security, your device is protected from external threats like hackers, malware, ransomware, and viruses. Moreover, 256-bit encryption is so secure it has never been breached.
ExpressVPN's prices are a little higher than Betternet premium, but you gain access to many more features and much better service.
Unblock Netflix with ExpressVPN
2
CyberGhost VPN – Netflix optimized servers

3,600+ servers

Unlimited bandwidth

A dedicated streaming section on the app

Simple display and interface
CyberGhost VPN offers an extra speed feature that optimizes your streaming experience. You can find this speed feature through the dedicated streaming section on their app.
This section means you don't need to spend weeks figuring out how to navigate and understand the VPN. Furthermore, with the extensive server network, you can unblock Netflix and your other favorite streaming sites no problem.
CyberGhost is around the same price as Betternet premium, but you have a lot more features to use, especially those that help you stream to your heart's content.
Unblock Netflix with CyberGhost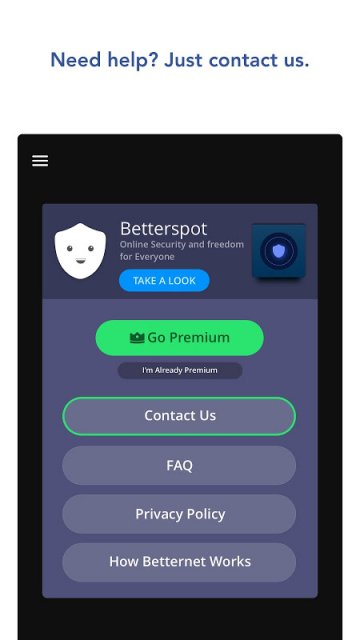 Security
On both versions of the VPN, Betternet falls short in the security department. The free version uses the industry standard SSL encryption that "is not modified in any way."
The premium version uses a secure, but not impenetrable AES 128-bit encryption, which compared to other premium VPNs on the market, is not the best.
Speeds
Betternet speeds are not incredible, but fast enough to work, although with some connection issues. The premium version has faster speeds, but neither is quick enough to support streaming or torrenting fully.
Additionally, some servers were faster than others, like those in the US and Canada.
Torrenting
Torrenting is allowed through Betternet, but as previously mentioned, speeds aren't good enough to download content particularly quickly. Although you can torrent using this VPN, Betternet doesn't condone any form of illegal pirating.
On their website, Betternet states that they will comply with any valid court order they receive should the situation arise due to the countries' copyright laws.

Price
Betternet's prices aren't that great considering the quality of the VPN. A monthly subscription will cost you $11.99 per month, which is expensive compared to other, more impressive VPNs on the market.
If you want to save money in the long run, then signing up for a year is the better option. The yearly subscription is priced at $2.99 per month, but you will be billed every 12-months.