The Quick Guide to Accessing Odnoklassniki Outside of Russia
Last Updated by John Bennet on June 20, 2022
Nothing connects the world better than social media thanks to the power of the Internet and digital technology. Old friends, long gone, turn into our digital pals thanks to the ability to find former neighbors, classmates, and acquaintances.
Social media gives us the power to see our grandchildren grow up and keep in touch with relatives no matter how far away they live.
In Russia, Ondoklassniki is one of these sites. Now 13 years old, it is dedicated to being a social network for old friends and former classmates and is the brainchild of Albert Popkov.
Unfortunately, it's not available once you leave Russia or any of its former states. It has 200 million registered users and 45 million daily visitors, more than Facebook itself inside of Russia.
This includes Ukraine, which banned the website and several others in response to Russia's annexation of Crimea – by military force and coup staging – in 2014.
That leaves the 45 million citizens of Ukraine in a bit of a lurch when it comes to their favorite social media site. Ditto the millions of Russia citizens who no longer call Mother Russia home as they move away for better opportunities or different jobs.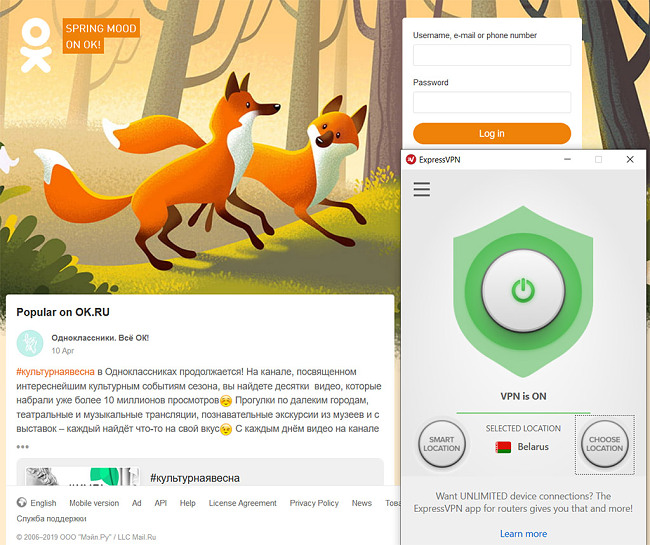 Russia's Internet Censorship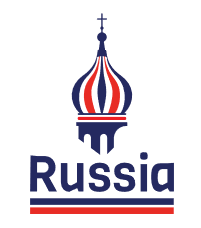 As the Internet has grown more and more a part of everyday life, Russia and several other countries have installed restrictions on what sort of websites their citizens are
allowed to view
, cutting out those
featuring pornography, suicide, drug use, and more
.
As the years have gone on however, Russia's government has become more and more focused on wiping out websites that expose citizens to Western points of view and criticize any part of Russia's government – such as the annexation of Crimea.
On the flip side of the equation, Russia also refuses to let outsiders visit its popular websites, like Odnoklassniki and other social networks, news sites, etc.
Beating Russia's Censorship with a VPN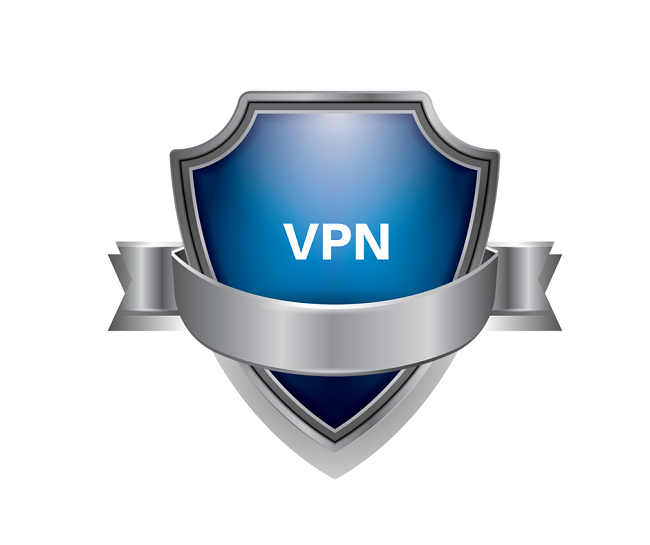 Virtual private networks (VPNs)
are the most reliable way to
get around Russia's censorship
and access social sites like
Odnoklassniki
if you are located in Ukraine or somewhere in the rest of the world.
But not every VPN can bypass the security that Russia has in place. The key is to find one that has servers in the right countries, great encryption, and enough security to keep you safe during your VPN sessions.
Countries like Russia are known for coming after those who break its Internet censorship laws, so top-grade encryption is a must, as are features like an automatic kill switch, IP and DNS leak protection, and strong customer support.
Top VPN Choices for Using Odnoklassniki Outside Russia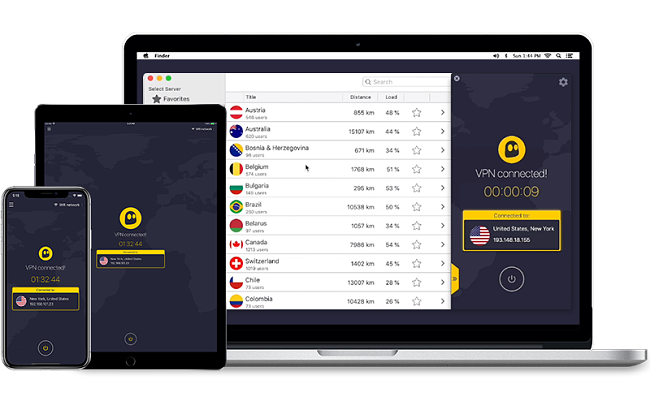 CyberGhost VPN is based out of Romania and has turned the game upside down by building self-owned servers in country instead of renting them from a third party. This means when you are using the VPN service through CyberGhost, your information goes beyond its servers, giving you very strong protection.
CyberGhost also has more than 3,000 servers available worldwide and offers up to seven simultaneous connections to its customers. It has a strict no-logs policy and offers unlimited data, which makes it ideal for torrenting and streaming.
It has a nice added bonus of an extra layer of protection when connected to WiFi as well as features for blocking malicious ads, websites, and tracking programs.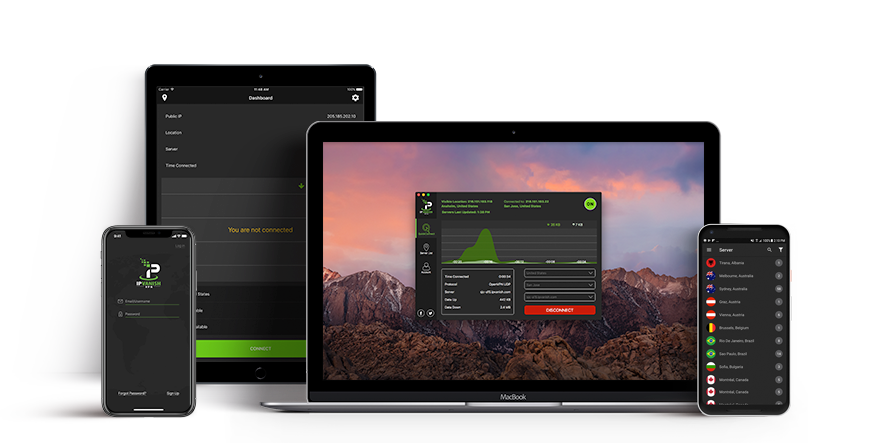 IPVanish VPN is another strong candidate based on its security package which includes 256-bit AES encryption, a kill switch, and both IP and DNS leak protection.
It's not all security for IPVanish, however; it also has more than 1,000 servers available across 60 countries and very fast speeds. It can run on up to five connections at the same time and offers unlimited server switching, so you can browse for the very best connection when using Odnoklassniki.
IpVanish comes with a 7-day money-back guarantee.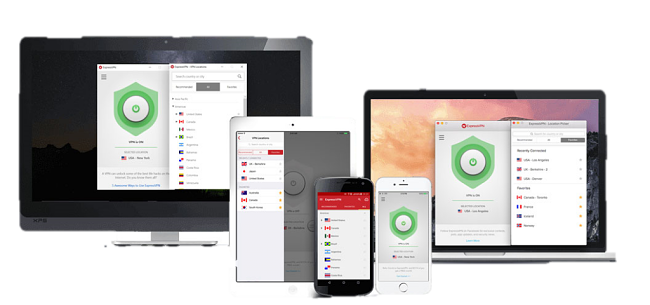 ExpressVPN is both fast in speed and furious when it comes to security protocol. It has fantastic security that includes AES-256 bit encryption, zero-knowledge DNS, and a kill switch.
It has excellent customer service 24 hours a day and is one of the best VPNs in the world when it comes to customer service. Its speed is also world-class, easily the fastest on the market in nearly every speed test.